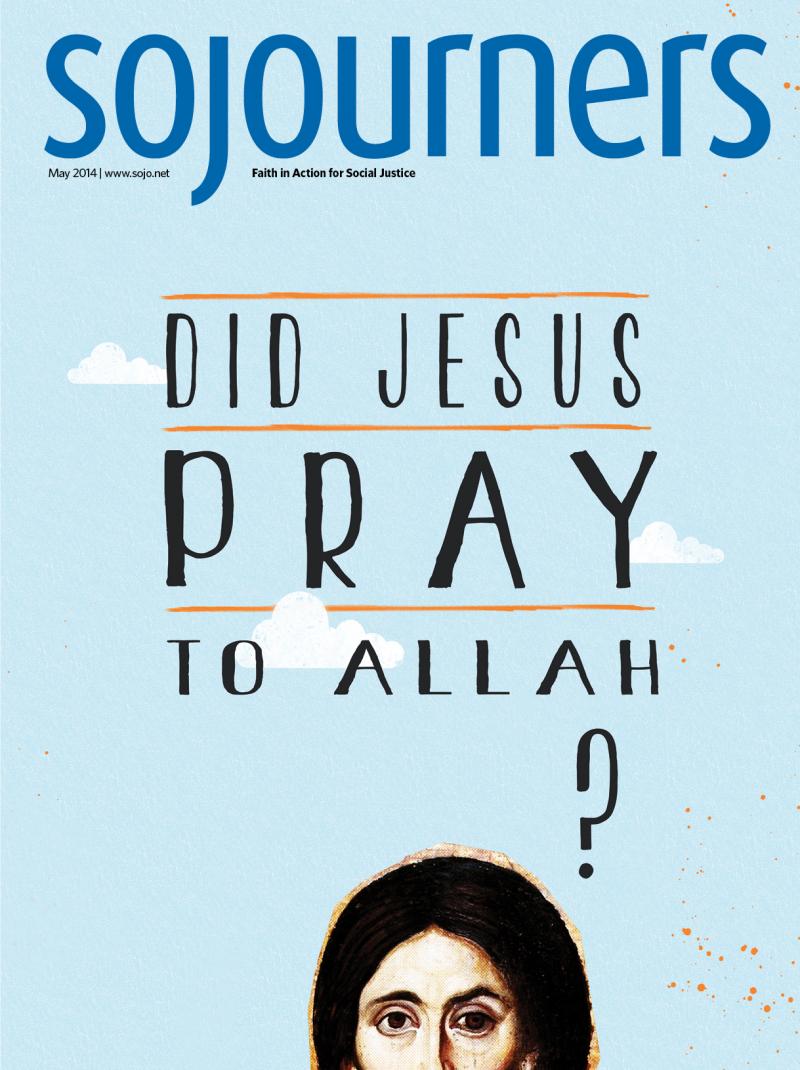 Magazine
Sojourners Magazine: May 2014
Subscribe to Sojourners for as little as $3.95!
CHRISTIAN-MUSLIM tensions fill the news these days, with conflicts from Malaysia to the Central African Republic. Some of the disputes involve conflict over economic resources or political power; some are theological.
In this issue, we look at one of the controversial questions: Is it appropriate for Christians to use the word "Allah" to refer to God? Last year, the Malaysian government prohibited non-Muslims from using Allah, and a court ruling upholding that decision is now pending in the country's Supreme Court. Miroslav Volf and Ryan McAnnally-Linz suggest that linguistically, historically, and theologically, the differences between Christianity and Islam are about God, not between gods.
Jim Wallis looks at the Central African Republic, where disputes over political power have led to a moral crisis, with a violent Christian-based militia attacking Muslims and raising fears of ethnic cleansing. About 650,000 people—many of them Muslim—have so far been displaced; nearly 300,000 have left the country. But religious leaders are also playing a positive role, coming together to call for an end to the violence.
In the U.S., Eboo Patel writes, a growing number of colleges now offers courses in interfaith leadership. In our religiously diverse country and world, the skills needed to work positively with those of different faiths are increasingly needed.
In the final analysis, love of God and love of neighbor are fundamental tenets of both faiths. And the willingness to work together for the common good, sometimes courageously in the face of great risk, is something for which we can all give thanks.