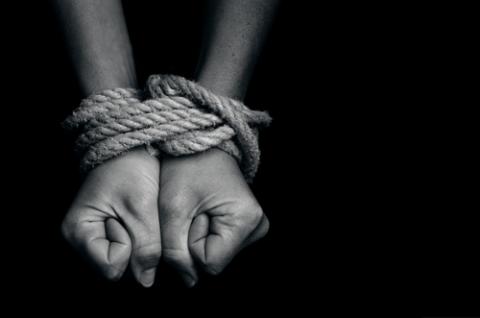 AN UNQUENCHABLE demand for sex, coupled with an endless supply of vulnerable children, creates a seemingly endless cycle of child exploitation.
During the Vietnam War, the U.S. Department of Defense contracted with the Thai government to provide "recreation and relaxation" for U.S. soldiers. Sex tourism was organized and expanded into a major industry. Today, sex tourism is a huge source of income for Thailand: The country remains a hub for tourists who can get anything they want at a very low price. Many children are trafficked into Thailand from surrounding countries or are fleeing military genocide. Others are pressured by their own family members to contribute to the household income. Uneducated and hopeless, these desperately poor boys and girls help feed the sex trade industry's insatiable hunger for children.
A friend of mine recently traveled to Thailand. "I'd read books and watched documentaries about the sex industry in Thailand," says Jennifer Laine VanBeek. "But nothing prepared me for Bangkok. Even beyond the red light districts, the sex trade is impossible to ignore. I was defeated by the sheer volume, the visible presence, the young ages of the exploited girls and boys, and how engrained it seemed to be in Thai culture."
Jennifer visited Thailand—often called "Disneyland for Pedophiles"—with her Westmont College friend Rachel Goble, president of The SOLD Project, an organization that works to prevent child exploitation. Early in 2008, Rachel moved to Thailand's Chiang Rai region, whose lush landscape and laughing children belie the harsh reality: Generations of women from this village have been and continue to be exploited by Thailand's sex trade.
Young men in desperately poor families such as those in Chiang Rai can bring honor to their families by becoming monks, but girls are expected to provide financially. Traffickers understand this vulnerability, prey on it, and easily lure girls into life in the brothel.
As Rachel and her colleagues at The SOLD Project gathered stories from women and girls who'd been rescued from the sex trade, they became increasingly convinced that they needed to work backward—to address the underlying issues that made children vulnerable. While SOLD does partner with rescue and aftercare programs, the main focus of its work is prevention: providing scholarships so kids can stay in school, matching mentors from local universities who provide personal relationships of love and accountability, offering awareness-training regarding the true personal cost of human trafficking, and building resource centers that provide safe places for children to access books and art supplies during after-school and weekend hours.
A GIRL I'LL call Jasmine was offered $1,000 "to lose her virginity." It's a common offer that girls usually accept, thereby taking their first step into a life in the sex trade. But Jasmine refused. Why? Because as a student in the SOLD program, she was learning—from teachers and schoolbooks, from after-school arts, and from mentors—the power of dreaming, and her dreams did not include standing on a street selling her body.
As she traveled through Thailand, my friend Jennifer felt as if she were "staring into a dark hole, seeing no path to a solution." But then she met hundreds of girls like Jasmine, girls destined by their culture for the sex trade—who now talk about being teachers and nurses and know they can actually do it.
Years ago I wrote in this column that I believe everyone should do something about human trafficking. Today, I write that again. I'm glad that there is greater coverage of the sexual exploitation of children. But has it led to greater action? Are you committed to helping end human trafficking? With a small investment, you can help a playful little girl keep her innocence and begin to dream good dreams. 
Lynne Hybels, co-founder of Willow Creek Community Church in Illinois, is author of Nice Girls Don't Change the World. Find out more about how to help end human trafficking at thesoldproject.com.
Image: hands tied with rope, ChameleonsEye / Shutterstock.com