From police violence to coronavirus, who is America willing to protect?
As COVID-19 spreads through prisons and jails, it is a matter of life or death to get as many people out as we can.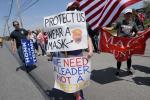 Freedom is about how we humbly care for one another.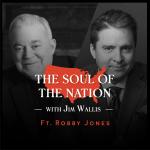 Rpbert P. Jones, CEO and Founder of the Public Religion Research Institute (PRRI) speaks with Rev. Jim Wallis about polling in the presidential election season and the impact of COVID-19 on the perceptions of people of faith.
Article
We believe all human beings are made in the "imago dei," the image and likeness of God — it's a core tenet of ours and many other faiths. Just as the COVID-19 pandemic has revealed how injustices in our health care and safety net systems stand in stark contrast to that core ideal, so too does any strategy that would negate a people's votes because of the color of their skin. It is not just a partisan tactic, but rather a denial of their imago dei, a theological, biblical, and spiritual offense to God. Protecting the right to vote affirms the divine imprint and inherent value of all of God's children.
Jim Wallis
President & Founder
Jim Wallis is a New York Times bestselling author, public theologian, speaker, and international commentator on ethics and public life.
Sojourners Magazine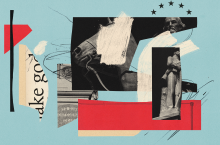 Revealing the false gods in our public spaces.
The coronavirus has forced a global sabbath. Will it also lead to a global Jubilee?
Facing myself in truth, without attempting to display a self devoid of flaws, rough edges, and woundedness.
My Chinese church was a life raft, but talking about sex was shameful.
Interfaith dialogue must include Indigenous belief systems too.
A review of "The Myth of the American Dream: Reflections on Affluence, Autonomy, Safety, and Power," by D.L. Mayfield.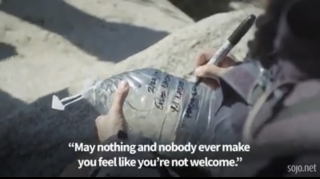 As our current media and political narrative from the border paints a grim picture, a look at how advocates like Border Angels are working to offer a different kind of welcome—
The HOPE Center of First Corinthian Baptist Church in Harlem, N.Y. is working to make mental health resources available to their congregation and community.