Neil Gaiman's Netflix adaption has constructed a sort of theodicy — an apologetics for how the universe works.
The SBC's executive committee said it would fully cooperate with the probe and would "transparently address the scourge of sexual abuse."
Christians must confront the poisonous ideology of white Christian nationalism in our churches and politics.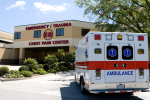 RIP Medical Debt has helped churches forgive $1 billion of debt — for a fraction of the cost.
Sojourners Magazine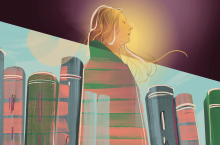 The disciples couldn't handle that a woman received Christ's favor. And apparently neither can history.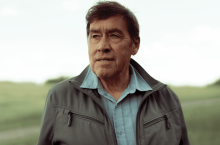 An interview with Harry Lafond on how the church might be replanted in Cree culture and land.
Monstrous mountains of our own making are growing in number in the driest non-polar desert on Earth.
We are a country where slaughtered kids are sent to their graves in candy-colored caskets while politicians and weapons manufacturers rake in power and profit.
Recognizing that there are more than two perspectives opens us up to common sacred ground.
Otherwise you might as well be spending your savings to drill oil wells in your backyard.
My motherhood is not seen on TV.
Faith leaders have a message for survivors. We believe you.