"The way we change systems as African American women is to fully inhabit ourselves," said Rev. Dr. Jacqui Lewis.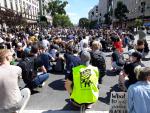 "We need to have a sense of hope that another way is possible."
Wallis and Curry share King's vision of a beloved community and a multiracial democracy.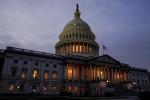 King's vision of beloved community is the antitheses of the dystopian vision of "Make America Great Again."
Article
At a recent annual meeting, seminary presidents in the Southern Baptist Convention doubled down on the SBC's dismissal of "critical race theory," which examines the issues of embedded racism across institutions and culture in American society. CRT shows how white supremacy — the belief that some people are more valuable than other people because of their skin color — is not just a personal prejudice but a structural and societal practice in America.
Jim Wallis
Founder and Ambassador
Jim Wallis is a New York Times bestselling author, public theologian, speaker, and international commentator on ethics and public life.
Sojourners Magazine
Artist Makoto Fujimura on loving what is broken and the holy work of repair.
We need bold policies to move forward.
Whiteness strangles the possibilities of dense life together, writes Willie James Jennings.
"Is music pleasure, prayer, and praise in one?"
Let's dance and shake 2020 out of our systems.
Kirsten Kelly and Rev. Tawana Davis help faith leaders address domestic violence.
Dr. Frederick D. Haynes III, senior pastor of Friendship-West Baptist Church in Dallas, Texas, offers a sermon on the prophetic witness of the church ahead of the 2020 election.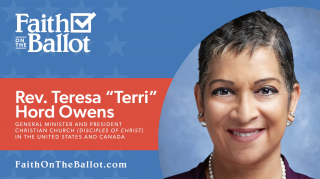 "To be an antiracist church is not a political statement, it is a deeply theological Christian statement."