Between 1347 and 1352, 'The Great Mortality' touched a third of Europe's population.
So far, El Salvador has reported only 24 cases.
Presiding Bishop Michael Curry and the Rev. Jim Wallis discuss making connections to faith and worship, spiritualty and justice, in the digital and social media age.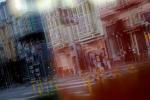 The outbreak of the virus and the outbreak of racism toward APIA communities are spreading together.
Article
All of us are living into new daily rhythms. While that alone is disorienting, we are already moving from a life of daily inconvenience to one of fear. Institutions from sports to conferences to schools have transformed overnight. Many of our children — both schoo-age and young adults — are now home with us, which requires its own adjustments. And many, many people are finding themselves abruptly and unceremoniously out of work, with uncertain prospects for future paychecks as social distancing measures continue for an unknown length of time. Amid this, we must not let fear become a way of life. We remember the words of Jesus: Love can cast out fear. Leaning into love and learning what it really means to love our neighbors in this crisis will be crucial to our collective health and survival.
Jim Wallis
President & Founder
Jim Wallis is a New York Times bestselling author, public theologian, speaker, and international commentator on ethics and public life.
Sojourners Magazine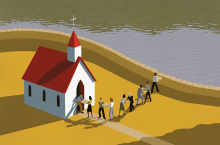 Stories of churches reimagining their land, mission, and ministry for the age of climate change.
For Jesse Milan Jr., helping diverse communities end the HIV epidemic is a matter of faith, hope, and love.
The church was an accomplice in stripping home and identity from me and my ancestors. But the church can also bring freedom.
Around 70 percent of major nonviolent movements succeeded in the '90s; only 30 percent did so in the last decade, says Erica Chenoweth.
Eligible voters are being removed from voter rolls at an alarming rate in states with extensive histories of racial discrimination and election battleground states.
The shoreline of a former nuclear site collapsed into the Detroit River—and barely anyone noticed.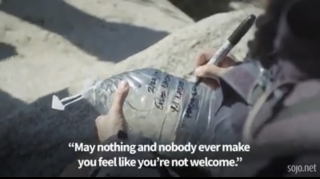 As our current media and political narrative from the border paints a grim picture, a look at how advocates like Border Angels are working to offer a different kind of welcome—
The HOPE Center of First Corinthian Baptist Church in Harlem, N.Y. is working to make mental health resources available to their congregation and community.