The Deshaun Watson suspension reveals how both the NFL and the church take better care of perpetrators than survivors.
Taking a world religions course with a bunch of John Piper wannabes clarifies a lot.
When despair blossoms in me, I go to a place big enough to embrace it.
The plaintiffs are three rabbis, a United Church of Christ reverend, a Unitarian Universalist minister, an Episcopal Church priest, and a Buddhist lama.
Sojourners Magazine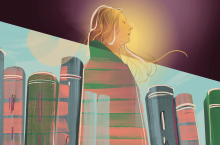 The disciples couldn't handle that a woman received Christ's favor. And apparently neither can history.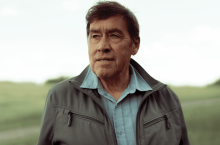 An interview with Harry Lafond on how the church might be replanted in Cree culture and land.
Monstrous mountains of our own making are growing in number in the driest non-polar desert on Earth.
We are a country where slaughtered kids are sent to their graves in candy-colored caskets while politicians and weapons manufacturers rake in power and profit.
Recognizing that there are more than two perspectives opens us up to common sacred ground.
Otherwise you might as well be spending your savings to drill oil wells in your backyard.
My motherhood is not seen on TV.
Faith leaders have a message for survivors. We believe you.