We must stop. We must weep. We must mourn. We must honor. And we must lament.
Rage is the public cry for black dignity. It becomes the public expression of a theological truth that black lives matter to God.
From cotton fields to meat packing plants, America puts the product above the producers.
Trust in our ultimate triumph has diminished; our triumphant proclamation of victory has turned to a funeral dirge.
Article
As we passed the horrifying milestone of 100,000 American deaths to the coronavirus, we've started using the hashtag #Lament100k to urge people to pause — to lament. Of course, the sentiment falls short. As a friend said to me, we can't abbreviate all these lives; we have to try to feel all one hundred thousand of them.
Jim Wallis
President & Founder
Jim Wallis is a New York Times bestselling author, public theologian, speaker, and international commentator on ethics and public life.
Sojourners Magazine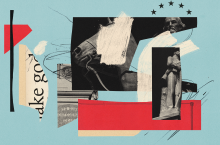 Revealing the false gods in our public spaces.
The coronavirus has forced a global sabbath. Will it also lead to a global Jubilee?
Facing myself in truth, without attempting to display a self devoid of flaws, rough edges, and woundedness.
My Chinese church was a life raft, but talking about sex was shameful.
Interfaith dialogue must include Indigenous belief systems too.
A review of "The Myth of the American Dream: Reflections on Affluence, Autonomy, Safety, and Power," by D.L. Mayfield.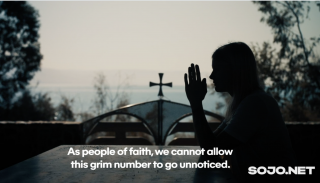 The nation must be given the chance to mourn, lament, and remember the dead.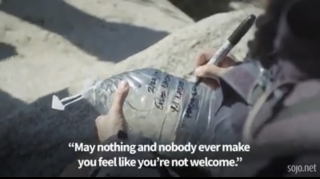 As our current media and political narrative from the border paints a grim picture, a look at how advocates like Border Angels are working to offer a different kind of welcome—