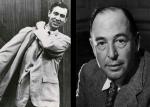 On how to be both safe and good.
I choose to take part in Extinction Rebellion as a Christian because I need God beside me.
"It's not until you admit that despair, that you can actually situate it in the context of a grace ..."
Article
What does discipleship look like?
I was in Tuscon, Ariz., this week for the final day of the trial of Scott Warren, a volunteer who helps migrants in the desert. He was charged with a felony for "harboring" and assisting "illegal aliens" with a potential sentence of 10 years in prison. I gave a statement outside the Tucson courthouse and then joined a group of clergy flooding the courtroom as the closing arguments were presented and the jury was sent out to make their decision.
Jim Wallis
President & Founder
Jim Wallis is a New York Times bestselling author, public theologian, speaker, and international commentator on ethics and public life.
Sojourners Magazine
Four artists who chose to turn trauma into sights to behold.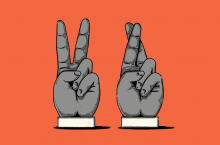 A Palestinian state is as necessary for peace as a secure Israel.
Terrence Malick's "A Hidden Life" provokes difficult questions, doubt, and belief. 
James Turrell's installations limit what viewers see, creating opportunity for beauty and chaos. 
"Everyone is welcome to bring their own traditions; only sexism, racism, homophobia, and other forms of exclusion are off the table."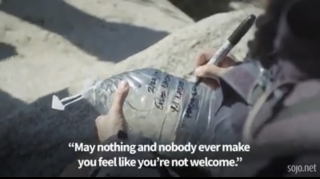 As our current media and political narrative from the border paints a grim picture, a look at how advocates like Border Angels are working to offer a different kind of welcome—
The HOPE Center of First Corinthian Baptist Church in Harlem, N.Y. is working to make mental health resources available to their congregation and community.