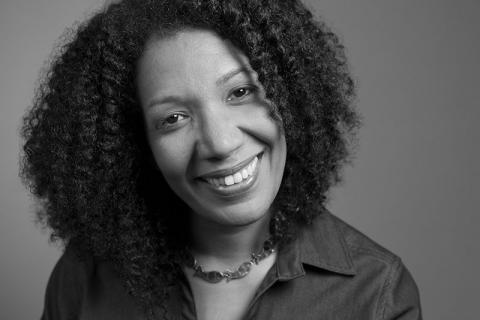 From Ferguson to New York to Germany, Lisa has been leading trainings and helping mobilize clergy and community leaders around shared values for the common good, with a focus on racial justice. Prior to joining Sojourners, Lisa was the founding executive director of New York Faith & Justice — an organization at the hub of a new ecumenical movement to end poverty in New York City. In that capacity, she helped establish Faith Leaders for Environmental Justice, a citywide collaborative effort of faith leaders committed to leveraging the power of their constituencies and their moral authority in partnership with communities bearing the weight of environmental injustice. She also organized faith leaders to speak out for immigration reform and organized the South Bronx Conversations for Change, a dialogue-to-change project between police and the community.
Harper's faith-rooted approach to advocacy and organizing has activated people across the U.S. and around the world to address structural and political injustice as an outward demonstration of their personal faith.
Asked why she does what she does, Lisa Sharon Harper's answer is clear: "So that the church might be worthy of the moniker 'Bride of Christ'." Through preaching, writing, training, network development, and public witness Ms. Harper engages the church in the work of justice and peacemaking. For example: Ms. Harper helped build the Evangelical Immigration Table from 2011-2013. She fasted for 21 days as a core faster with the 2013 immigration reform Fast for Families, trained and catalyzed evangelicals in St. Louis to engage the 2014 push for justice in Ferguson and did the same in Baltimore in 2015. Harper was recognized in 2015 as one of "50 Powerful Women Religious Leaders to Celebrate on International Women's Day" by the Huffington Post.
She earned her master's in human rights from Columbia University in New York City and is currently in the process of ordination in the Evangelical Covenant Church. She is also author of The Very Good Gospel and is president and founder of Freedom Road, L.L.C., a consulting group dedicated to shrinking the narrative gap.