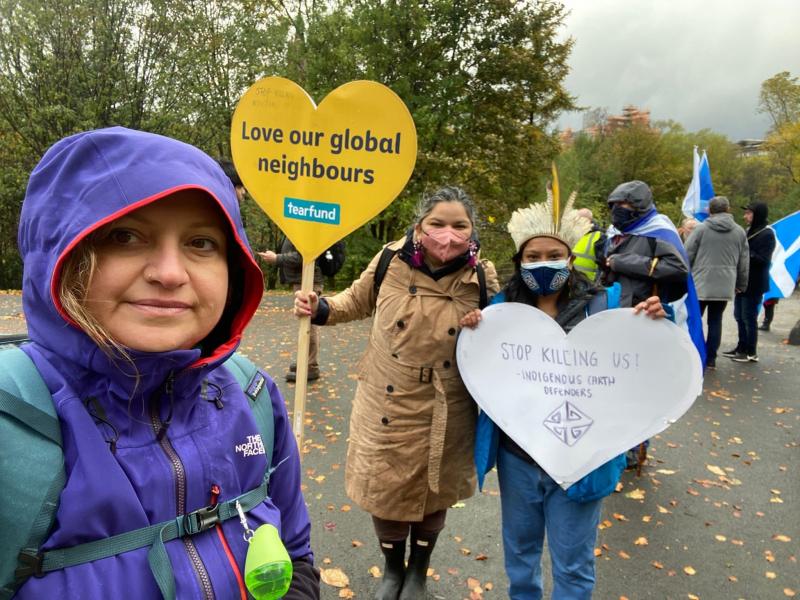 Join the Faith-Rooted Advocate Network
We have the power to help our communities grow and thrive. Together, we can build the just world we desire.
The Faith Rooted Advocates Network (FRAN) is a place for people of faith who are concerned about justice in their communities and want to make a change. Through spiritual practices, advocacy, and mutual resourcing, we protect our rights and secure equitable opportunities for everyone regardless of the color of their skin or their ability, where they are from, how they identify, or who they love. We particularly care about those needs that have been neglected in our political system. We believe we are building a place where everyone's needs are abundantly met and where no one lives in fear, just like Jesus would.
To do this well, FRAN hosts spaces and forums to pray, strategize, act, and reflect in key areas:
Faith Foundations: For many of us, our faith and social justice efforts have been separated for way too long. Activists have been shunned in our communities of faith. FRAN creates a space for dialogue and exploration that recognizes the central role of social justice in Christian faith. Together we develop the frameworks that help us articulate the liberating vision for people and creation found in Scripture.
Courageous Presence: We are not just about talking the talk. We place ourselves in key spaces and moments to shepherd and challenge those around us whether they are our peers or our elected officials. Rooted in our faith, we encourage all to take that next step needed to achieve justice. Sometimes, courageous presence means speaking up in a legislative visit, other times it means praying with our feet at a protest, and others it means challenging the assumptions our fellow Christians have with a justice issue.
Civic Engagement: Our communities thrive when everyone's voices are heard and considered. Fair elections are key to this process —and people of faith are critical in efforts to protect our electoral process. FRAN offers programming that equips people of faith to engage in comprehensive civic empowerment through nonpartisan voter engagement, registration, education, protection, and mobilization.
Faithful Advocacy: Systemic change and transformation requires greater and more effective engagement in political advocacy. FRAN provides tools and strategies for you to harness our influence and create lasting change. We have picked these critical issue areas on which to focus our approach: racial justice, economic justice, immigration, gender justice, climate justice, peace and non-violence, governance and voting rights, and global poverty and human rights.