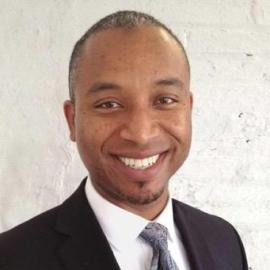 Rev. Michael-Ray Mathews is director of clergy organizing with PICO National Network, the largest grassroots, faith-based organizing network in the United States, working with 1,000 religious congregations in more than 150 cities and towns through its 45 local and state federations. He is also host of the Prophetic Resistance podcast, and a senior fellow at Auburn Theological Seminary. You can follow him on Twitter at @mrmathews and @WeResistPodcast.
Posts By This Author
Will You Be Chaplain to the Empire or Prophet of the Resistance?
02-16-2017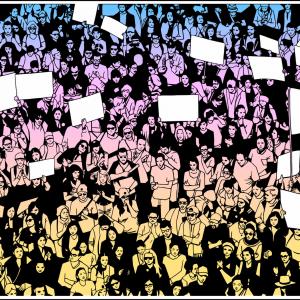 In the wake of executive orders from the Trump administration targeting Muslims, leaders of faith and moral courage gathered to cultivate resistance. In this moment, resistance means providing sanctuary for undocumented citizens, rejecting policies that restrict human flourishing, and calling one another to moral citizenship in the face of immoral and unjust policies. Moral citizens, according to ISAIAH executive director Doran Schrantz, fight "for the moral and political truth that the promise of our democracy is imperiled unless all are human, all are citizens, all are free."
Taking God's Righteous Justice and Resistance to the Voting Booth
10-28-2016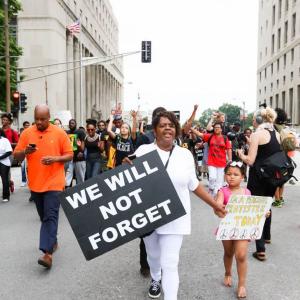 We are here for nothing less than a profound awakening of faith that lives at the center of a people's movement for economic and racial inclusion, justice, and healing.