Hannah Bowman is a graduate student in Religious Studies at Mount Saint Mary's University, Los Angeles, a literary agent, and a prison abolitionist. The founder and director of Christians for the Abolition of Prisons, she writes and teaches on the Christian theology supporting abolition; she is also a circle coordinator for the Los Angeles pilot Circles of Support and Accountability, which is a restorative-justice prison re-entry program, in collaboration with the Fresno Community Justice Center. You can follow her on Twitter @hannahnpbowman.
Posts By This Author
Encampments for the Unhoused Are Sacred Structures
05-25-2021
Creating sacred space, whether in temporary dwellings or permanent homes, is ultimately about constructing community. Community creates safety through mutual care for one another. Often, the political response to unhoused people is instead based on the contrived premise that they are a danger to neighborhoods.
Abolition Is the Embodiment of God's Justice
05-03-2021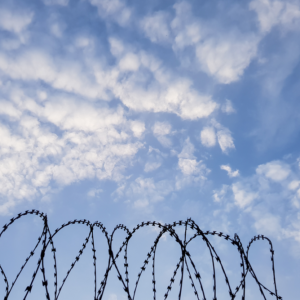 The U.S. prison system is an afront to human dignity and in sharp contrast with God's vision for justice on earth. Christians' commitment to love, hope, and justice should inspire us to work toward abolishing the prison system.