Mitchell Atencio is a writer and artist in Seattle. He hopes to impact culture, locally then globally, with work that inspires inclusion and challenges all to see themselves as an expression of oneness.
Posts By This Author
Can All Churches Survive in this Pandemic?
04-30-2020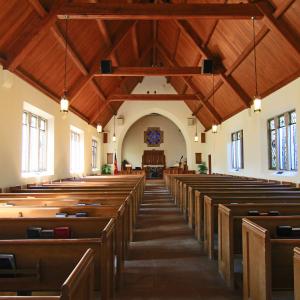 The threat to churches across the country, especially churches in low-income areas, caused Justin Giboney, President of the AND Campaign, to start the Churches Helping Churches Challenge. The goal: raise $500,000 in the month of April from financially secure churches, and distribute one-time grants to small churches with financial hardship.
The U.S. Prison System Poses a Public Health Threat
04-02-2020
While many adjust to a new normal of isolation during the coronavirus pandemic, others are sounding the alarm, warning of the vulnerability of those in America's prisons and jails.
"If I'm not speaking for the least and the last — and a large group of those are incarcerated people — then who will speak for them?" Rev. Dr. Kelle Brown of Plymouth United Church of Christ in Seattle, told Sojourners. "My solidarity most certainly must be attached to those who are most vulnerable."