Cassidy Klein (she/her/hers) joined Sojourners after graduating from Point Loma Nazarene University in San Diego where she studied journalism and philosophy. During her time in college, she was radically influenced by liberation theology, Catholic social teaching, and the writings of James Cone and Dorothy Day. Listening to others' stories has helped her realize that the practice of her Christian faith cannot be separated from the pursuit of a just world where we live in solidarity and encounter Christ in the Other.
During her final year of undergrad, Cassidy worked on a project in which she documented the lives and stories of adults with intellectual disabilities through film and written narrative, focusing on what faith and community mean to them. She was features editor for her university's student newspaper and enjoyed covering religion and culture for news outlets in San Diego and New York City as an intern and freelancer. Cassidy understands her role as a journalist as the role of a listener: to pay attention, tell the truth, and uplift voices other than her own. This year she is interested in learning how journalism can be used to inspire hope and creative change in individuals and communities.
Cassidy grew up in Denver, Colorado and feels most herself when she is writing, laughing, playing her Celtic harp, eating peanut butter from the jar, or watching sunsets from the roof of the fellows' house.
Posts By This Author
Finding Solace in the Work of the Pop Art Nun
06-24-2021
Artists and activists are still learning from the vision of Corita Kent.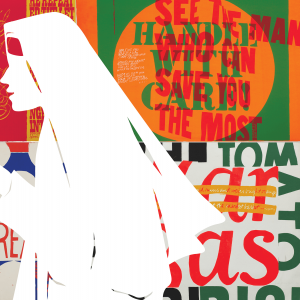 FOR SISTER MARY CORITA, the supermarket parking lot in Hollywood she walked through each day to get to her art studio was filled with "sources." Grocery advertisements, power lines, cracks in the asphalt, songs from car radios—all of these, to her, were "points of departure" that, when examined in a new way, tell us something about ourselves and God. "There is no line where art stops and life begins," she wrote.
Corita Kent, a Catholic sister described by Artnet as "the pop art nun who combined Warhol with social justice," delighted in Los Angeles' chaotic 1960s cityscape. Her serigraphs (silk-screen prints) wrestle with injustice, racism, poverty, war, God, peace, and love in bursting neon and fluorescent lettering, transforming popular advertisements and songs into statements of hope.
"To create is to relate," Kent wrote in Footnotes and Headlines. "We trust in the artist in everybody. It seems that perhaps there is nothing unholy, nothing unrelated."
"She broke barriers her whole life, but always with joy," Nellie Scott, director of the Corita Art Center, told Sojourners. "People often call her the joyous revolutionary."
Kent was born in Iowa in 1918 and raised in a large Catholic family. Her family moved to Hollywood when she was young, and at age 18, Kent joined the Sisters of the Immaculate Heart of Mary, who ran the high school she attended. She went on to teach art at Immaculate Heart College, becoming head of the art department in 1964.
The changes going on in both the art world and Catholicism excited and inspired Kent. In 1962, the year that Pope John XXIII convened Vatican II, Kent saw the first exhibit of Andy Warhol's "Campbell's Soup Cans" paintings and dove into the world of pop art. "New ideas are bursting all around and all this comes into you and is changed by you," she wrote in Learning by Heart.
Coloradans Carry the Trauma of Mass Shootings In Our Bones
04-28-2021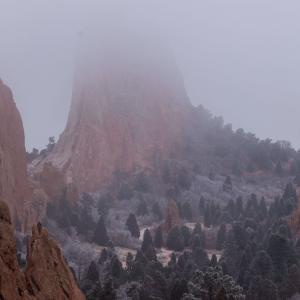 With each new instance of gun violence, creation cries out with the victims. Creation also helps us center ourselves in relation to God when God feels absent.