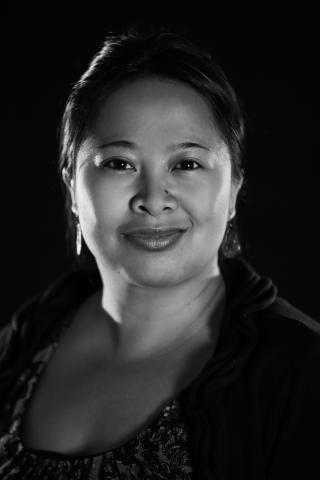 Elaina is honored to be a part of the Sojourners community. Through her previous experiences as a youth minister in the South Bronx and a community organizer for various nonprofits and campaigns—including Campaign for Change, the Jubilee U.S.A. Network, and Women's Action for New Directions—Elaina comes to Sojourners with a passion for all things theological and political.
She received her bachelor's degree from Capital University, where she studied international relations, sociology, and music. She holds a master's in theological studies from Wesley Theological Seminary, as well as a master's degree in international peace and conflict resolution from American University.
Elaina believes the best of each of us is born in community. As a former editor of Sojourners magazine, she enjoys hearing other people's stories and weaving them together to share the good news—God's story of restoration, redemption, and reconciliation for the world.
Elaina resides in northern Virginia with her boxer-pit Oscar. She is an avid singer, Zumba enthusiast, boxer, and novice farmhand. She can also be found reading several books at a time and rarely finishing any of them.