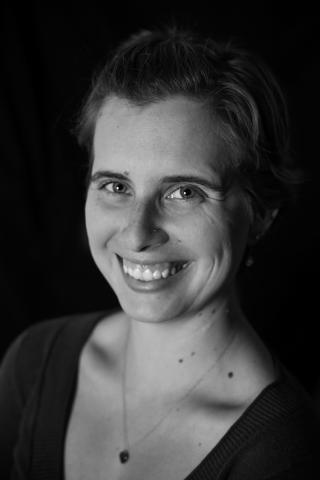 Janelle joined Sojourners in 2012, first as a Campaigns Assistant in the Cycle 29 intern class and as Online Organizing Associate until 2015. Before coming to Sojourners, Janelle worked with Mennonite Central Committee (MCC) in Bujumbura, Burundi.
Janelle grew up in the DC area. She first became interested in social justice in her (Catholic) high school religion class, which focused heavily on nonviolent movements in India and El Salvador. She chose to act on that passion by studying international relations at American University; an internship at MCC's Washington Office sparked a deeper interest in policy advocacy.
Janelle lives in Hyattsville with her husband Frank and their fluffy cat Maggie, and attends Hyattsville Mennonite Church. She loves board games, good beer, craft projects, long walks, and pretty much anything else you might throw at her.
While Janelle doesn't remember how she first heard about Sojourners, her mother grew up in a household that got The Post-American so perhaps it runs in the blood.