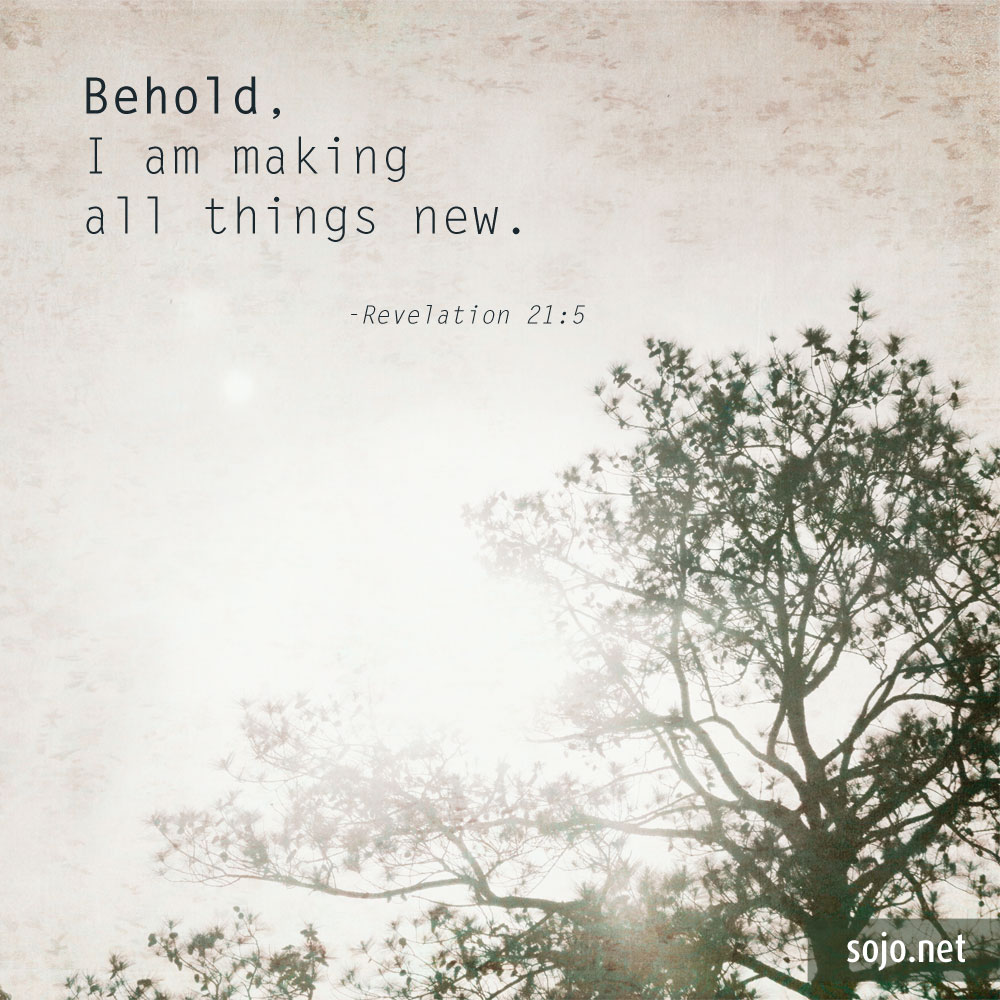 Editor's Note: Sojourners is celebrating Earth Week with a special message series every day next week. Click here to join us!
"Behold, I am making all things new!" says Jesus in the book of Revelation. It's this spirit of hope and second chances that we celebrate at Easter time. Life triumphs over death and decay. We get a second chance.
But what about our planet? A cursory glance shows us that God's creation could use some renewal.
Creation is definitely groaning. We're losing species, spilling oil, and changing our climate at an alarming rate. We're building sea walls and responding to pumped-up natural disasters. Energy companies are pushing for even more access to the fossil fuels that are harming God's creation. Action from Congress seems far away, and moneyed special interests are working hard to block other kinds of action.
Death and decay are everywhere.
This year, Earth Day and Easter fall so close to each other that they almost touch. When we view Earth Day in the light of Easter, we're urged to pick up our shovels and plant the seeds of creation's resurrection. If the joy of Easter gives us enough hope to take a few small actions for the renewal of creation, it can make a big difference.
Earth Week matters – it's a different kind of holy week that encourages us to steward the gifts God has given us. When we observe Earth Day on Tuesday, we need to approach it with the spirit of Easter we carry from Sunday.
That's why we're celebrating Earth Week at Sojourners. Next week – Monday to Friday – we'll be offering a special message each day with a new way to put faith into action for the renewal of creation. Click here to join us.
Whether you join us for our Earth Week series or not, we hope you'll take the days after Easter to think about ways you can proclaim the good news to the whole creation through your daily life. Small changes can make a big difference.
Each day we'll give you something new to do – from Meatless Monday to witness and prayer – to demonstrate that with faith the size of a mustard seed, we can move mountains for God's good creation.
We hope you'll join us for Earth Week, by email, on the blog, on social media, or just in your daily life. As Wendell Berry put it, let's "practice resurrection."
Janelle Tupper is Online Organizing Associate for Sojourners.
Got something to say about what you're reading? We value your feedback!