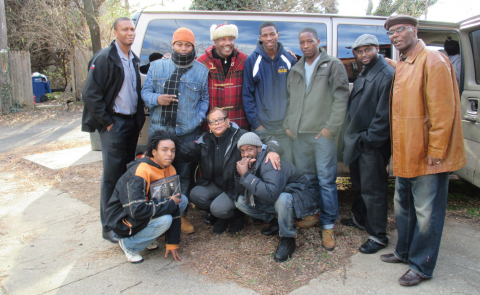 Bio: Tyrone Parker is the executive director of Alliance of Concerned Men (ACM), a nonprofit that works with youth living in high-crime areas in Washington, D.C.
Website: allianceofconcernedmen.com
1. What event or episode in your life has most informed your passion for working with urban youth and families?
One was the loss of my son, Rodney [who was killed in 1989]. The other was the record number of homicides within the District of Columbia. The District was once considered the "murder capital" of the United States.
When we first got started with the intervention program, it was due to a 12-year-old kid who was shot in the nation's capital on the day of the Clinton inauguration. If you would've gone 10 minutes on East Capitol Street, you would've seen the inauguration with a major celebration. And 10 minutes down the same street, you had a whole community under house arrest. After that, we came together as a group to form the Alliance of Concerned Men.
2. What sorts of services and programs does ACM provide?
We teach a number of skills to at-risk youth, including gang intervention/prevention and mediation, workforce development, life skills training, leadership development, coaching for re-entry, and youth gang conflict resolution.
3. Can you describe your vision for a "murder free D.C."?
I imagine communities of youth where the key is that they don't believe they will die before the age of 18. It offers so much to the city as a whole to give the youth the opportunity to say, "I will get to age 21." They can begin to invest within themselves and consequently in their family and community. That's one of the principle factors—to begin to give hope to individuals who do not see hope.
4. What has most surprised you in your work?
One of the most surprising aspects of my work has been that the youth are willing to put down their guns and transform their lives. They already have a vision of what they want to do; they just need someone to help get them there. When the youth see that they can have the opportunity to have a better tomorrow, when they see that people are reaching out to them, when they see programs are available, when they see support systems there—then that begins a transformation. 
—Interview by Rebecca Kraybill