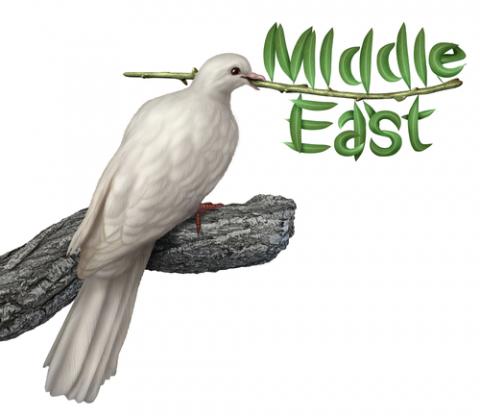 DEALING WITH IRAN is complex for many reasons. This is not a made-up country whose borders were dictated by politicians in the last century; it is Persia—the great empire that fought with Greece before the beginning of the Christian era, the Asiatic power that imperial Rome was never totally able to subdue. From that long history emerged a people with a deep sense of proud history and a realization of national sovereignty that helps guide the destiny of the nation and its peoples.
I recall a conversation years ago with then-Iranian President Mohammad Khatami about nuclear power. He was not in favor of creating weapons of mass destruction, but he clearly promoted Iran's right to develop nuclear energy for peaceful purposes. To deny this right is an affront to national sovereignty, he argued.
After the unfortunate history of the past government, once again Iran is governed by a president and a cabinet that call for peaceful nuclear development and for a new and more open relationship with the West. This is the fact that has emerged into a clear interim agreement between the so-called P5+1—the members of the U.N. Security Council plus Germany—and Iran. As reported, the goal of ongoing negotiations is to open the door to a 24/7 inspection of nuclear facilities and other guarantees to ensure that Iran will not make nuclear weapons.
The fact that the new president and his foreign minister are talking with the United Nations, and with Western leaders in particular, gives the world a better check on the nuclear ambitions of Iran than we have on any other nation in the region that stretches from the Mediterranean to the Indian Ocean. If in the terrible, and most unlikely, event that a government of Iran should change its position and decide to build a nuclear weapon, the world would know almost immediately because of the security and surveillance that are likely to be part of a permanent agreement. In such an eventuality, it would be possible to reinstitute the former sanctions or even impose more stringent ones.
All this is in the nature of diplomacy, but there is, for people of faith, a much stronger element that seems to be ignored or given only slight attention by the powerful nations in question—the singular and important factor of the fatwa of Ayatollah Ali Khamenei, the supreme leader of Iran. In this fatwa, issued some years ago and confirmed several times by the Ayatollah, he made it clear that the teachings of Islam forbade the development and use of nuclear weapons. In the present understanding of religion in international affairs, there will be those who scoff at this teaching and deny that it would have extraordinary authority among the religious people of Iran. Many of us who have studied the fatwa and the present authority structure of Islam tend to be convinced that in the Islamic Republic, the fatwa of the supreme leader holds greater authority than any political decision. This clear inhibition of the use of nuclear weapons, based in the authority of the Quran and the teachings of the Prophet, is for many of us the strongest reason to believe that Iran is honestly trying to build up nuclear potential not for war but for peaceful enterprises.
Certainly many of us feel that it is most important that our nation has an opportunity to renew a relationship with Iran, the powerful and historic state that so influenced the history of the Middle East.
For all these reasons, I believe that we should begin to improve our relationships with Iran even further and that through a newly developed relationship, more good things can happen in favor of more religious liberty in that country and a multiplication of connections—educational, religious and strategic—between our two peoples.
Building bridges between the United States and Iran will help bring peace and security in that volatile region. It is always better to talk than to fight, to understand others rather than to dismiss them without trying to appreciate their point of view. This is true in human relations, and even in relations between different churches and denominations. I truly believe it is a road on which God wants us all to walk. 
Cardinal Theodore McCarrick is the archbishop emeritus of Washington, D.C. He is a former chair of the U.S. Conference of Catholic Bishops' Committee on International Policy, and has made several trips to Iran.
Image: Middle East peace plan and diplomacy concept, Lightspring / Shutterstock.com