WandaVision leaves us with many questions, and they are deeper than the plot points themselves.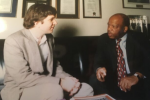 This weekend marks the 56th anniversary of the Selma march.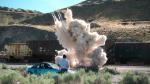 Netflix has your next true-crime watch.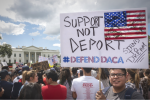 We must commit to providing that moral guidance to our country's leaders today, just as we have in the past.
Article
At a recent annual meeting, seminary presidents in the Southern Baptist Convention doubled down on the SBC's dismissal of "critical race theory," which examines the issues of embedded racism across institutions and culture in American society. CRT shows how white supremacy — the belief that some people are more valuable than other people because of their skin color — is not just a personal prejudice but a structural and societal practice in America.
Jim Wallis
Founder and Ambassador
Jim Wallis is a New York Times bestselling author, public theologian, speaker, and international commentator on ethics and public life.
Sojourners Magazine
The struggle in the country that is sick.
How faith and community leaders are reimagining public safety.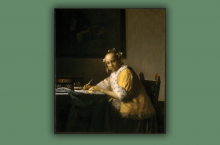 Art isn't a stuffy thing behind glass but a conversation hundreds of years in the making.
Institutions have the capacity to assimilate and co-opt critique instead of being transformed by it. 
Climate math turns to moral issues.
From our humor columnist.
I feel like what happened to me was a process of restoration and redemption, albeit flawed and broken along the way. And it wasn't simply the parole board; it was a collective effort of the church, of my employers, of my family and community… of people around me providing opportunities for me and me taking advantage of them by God's grace. If you share a passion for breaking down barriers and believe in second chances, we invite you and your church to download the complimentary Second Chance Sunday Toolkit today. It's easy to get started – and Prison Fellowship has the tools to help you make a difference.
Faith leaders have a message for survivors. We believe you.
The HOPE Center of First Corinthian Baptist Church in Harlem, N.Y. is working to make mental health resources available to their congregation and community.