As a Jewish atheist, I want progressive Christians to stand with the targets of Christian nationalism, not debate theology.
The author of 'The Woman They Wanted' on how her church, marriage, and theology suppressed her personhood.
Tired of Western expressions of Christianity that are ahistorical, deeply individualistic, and private, we long for cosmologies that integrate the pieces within us.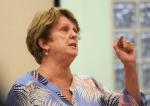 Recent legislation suppresses knowledge about historic injustices in classrooms, but Christians must stand for truth.
Sojourners Magazine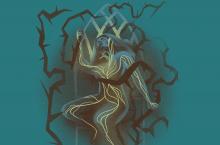 A spiritual trauma therapist on why compassionate community is part of the journey.
The violence-tinged reality of sending children to school in America.
Author and activist Heather McTeer Toney on why we shouldn't be surprised by that.
The witness of the writer of "Awesome God" still challenges white evangelicals.
Rural America needs child care. A new bill might help.
Oppression is always more palatable when it is wrapped in the language of faith.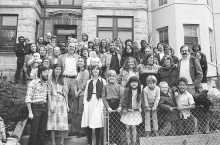 Half a century later, a lot has changed, but we remain committed to inspiring Christians across every tradition to put their faith into action for justice and peace and strengthening faith-inspired movements for change.
My motherhood is not seen on TV.
Faith leaders have a message for survivors. We believe you.