The election of Donald Trump has revealed how disconnected many American Christians have become from Jesus.
More than two dozen indigenous women leaders from across the Madre de Dios region of the Peruvian Amazon met to share their experiences.
This fall, we can learn a few lessons from the earth as she does her thing.
Article
This podcast explores the themes in Jim Wallis' new book Christ in Crisis: Why We Need to Reclaim Jesus.
Jim Wallis
President & Founder
Jim Wallis is a New York Times bestselling author, public theologian, speaker, and international commentator on ethics and public life.
Sojourners Magazine
If you're going to love your enemies, you need to know who they are.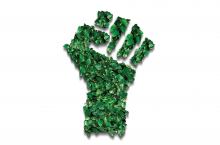 It's not okay to make ninth-graders save the planet by themselves.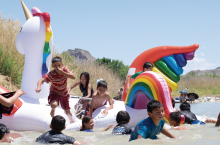 "When 6 o'clock comes, it's like Cinderella: You have to go back."
Our membership in the beloved community is unrelated to our accomplishments.
White supremacy teaches false, hierarchical models of creation limiting who is in the circle of care.
We can blame governments and unjust laws, but eventually we have to face ourselves as active participants.
The HOPE Center of First Corinthian Baptist Church in Harlem, N.Y. is working to make mental health resources available to their congregation and community.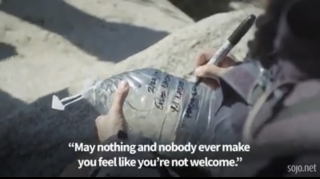 As our current media and political narrative from the border paints a grim picture, a look at how advocates like Border Angels are working to offer a different kind of welcome—