Posts By This Author
Pope Condemns Militant Attacks, Says Killers Abuse Name of God
11-01-2017
"I am profoundly saddened by the terrorist attacks in these recent days in Somalia, Afghanistan, and yesterday in New York," the pope said in an address to mark All Saints' Day, adding that he was praying for the victims and their families.
Pope Francis Heads to Egypt with Christians in Retreat Across Middle East
04-27-2017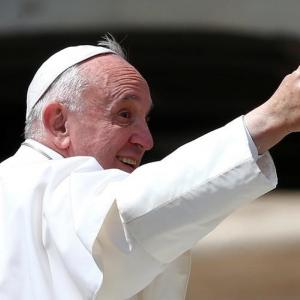 Pope Francis flies to Cairo on Friday, less than a month after church bombings killed 45 people in two Egyptian cities as part of a concerted campaign by Islamist militants to rid the Middle East of Christians. Home to some of the faith's earliest churches, the region's Christian communities have been in decline for decades, but wars this century in Iraq and Syria, and the emergence of Islamic State have put their future in doubt.