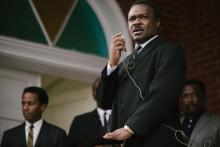 Here is one of 2014's most enduring tips for budding filmmakers: Do not make films that are going to make developing countries angry.
First, North Korea went ballistic over "The Interview," which contained a farcical plot to assassinate Kim Jong Un. And then, Egypt, Morocco, and the United Arab Emirates decided to ban the new Ridley Scott biblical epic, "Exodus: Gods And Kings."
Why? Egypt, in particular, is angry at the film's historical inaccuracies. "Exodus" shows the ancient Egyptians hanging recalcitrant Hebrew slaves; hanging was never used as a punishment in ancient Egypt. Moreover, the Egyptians are upset because the film depicts the ancient Hebrews laboring on the Great Sphinx and the pyramids. They also object to the depiction of an armed Hebrew insurrection, which does not appear in the ancient biblical text.
The official statement claimed the film includes "intentional gross historical fallacies that offend Egypt and its pharaonic ancient history in yet another attempt to Judaize Egyptian civilization, which confirms the international Zionist fingerprints all over the film."
Guess what? The Egyptians are right.