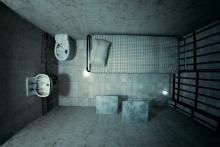 Pell grants are otherwise open to the vast majority of students enrolled in college. The Department of Education claims that age, race, and field of study don't compromise eligibility. Yet the Bureau of Justice Statistics estimates that black men constitute the highest rate of imprisonment by 3.8 to 10.5 times that of white men. And in the U.S., wide gaps persist in the educational attainment of black men.
Conventional data sources do not always link this growing education gap to prison rates for one main reason — statistics don't include those who are incarcerated. This omission skews numbers around racial disparities in educational achievement by over 40 percent for black men.
The bottom line is that African American men are not only disproportionately overrepresented in our prison system; they are also disproportionately undereducated.
Given these numbers, we ought to be raising an obvious question: Can the Department of Education honestly claim that Pell grants are color blind?