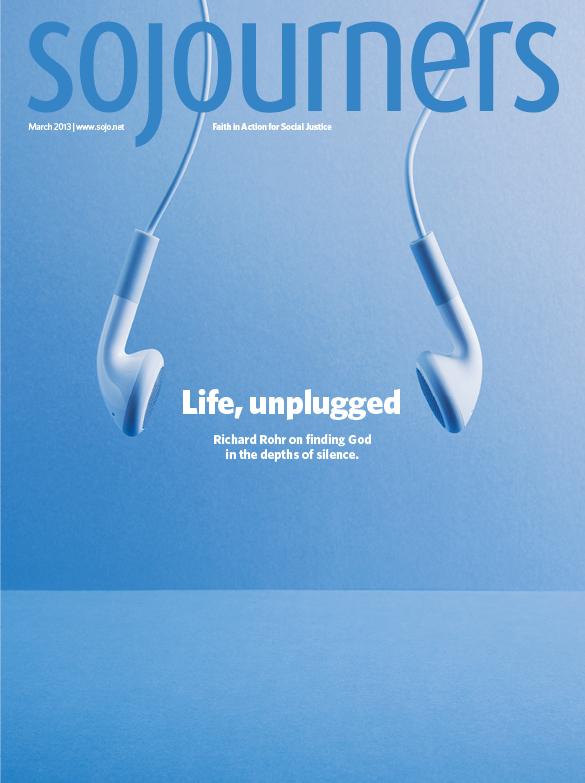 Magazine
Sojourners Magazine: March 2013
Subscribe to Sojourners for as little as $3.95!
JESUS TELLS US that every teacher trained for the reign of God is like the master of a household who brings out of the storeroom what is new and what is old—words to inspire all the many, varied parts of the body of Christ. In our commentary section this month, we're glad to highlight an event organized by one of Sojourners' newest friends, Emerging Voices member Mark Charles. The event was a public reading of something long overdue: an apology passed by Congress for "the many instances of violence, maltreatment, and neglect inflicted on Native Peoples by citizens of the United States." That apology, included in a military appropriations bill passed in 2009, went largely unnoticed until Charles, a Navajo organizer and writer, arranged for its reading in Washington, D.C., in December. We look forward to hearing more long-overdue truths, and new approaches to old injustices, from our friends at the Emerging Voices project.
Truth and justice have been two features of New Testament scholar Reta Halteman Finger's writing from her early days at the biblical feminist magazine Daughters of Sarah and her first appearance in our pages in 1981. In her Bible study this month, she points out that 1 Peter's message to immigrants, too often allegorized out of its literal meaning, is deeply relevant today.
Meanwhile, author Ronald Osborn brings a different kind of old/new combination when he sheds fresh light on a much-loved evangelical author: Scottish Christian-convert Oswald Chambers (1874-1917). Though Chambers' devotional classic My Utmost for His Highest has been continuously in print in the U.S. since 1935, few today realize how modern he was. As Osborn reveals, "Chambers was—by his own confession—spiritual but not religious." Widely read in philosophy and psychology, Chambers even opined that someone who "reads only the Bible does not, as a rule, know it or human life." We hope all your reading this month, in the Bible, in Sojourners, and elsewhere, brings you hidden treasures.