Joseph Bathanti, the poet laureate of North Carolina, teaches creative writing at Appalachian State University in Boone, N.C. His most recent collection is Sonnets of the Cross (Jacar Press, 2012).
Posts By This Author
Jesus is Stripped of His Garments
02-11-2013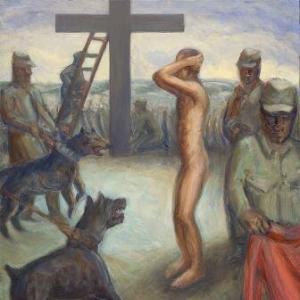 Hemorrhaging from the concertina
crown, brass knuckles, scourging, cigarette burns,
lurching the last meter of Golgotha
where He must dangle three hours in urns
of japing ether, He drops His bloody tree.
Executioners rip His clothes away,
cut cards for His keepsake convict jersey.