Creation Care
And this year — today — I am repenting of my dependence on fossil fuels.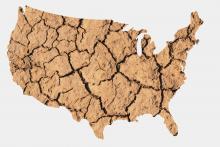 Last night I watched the State of the Union, because I live in D.C., and this is our Super Bowl. My roommate, who works on women's rights, was listening for any mention of her "issues." And I'm no different: I tuned in to the president's address to hear what he would have to say about climate change.
And he did have a lot to say! This is what he said:
"And no challenge — no challenge — poses a greater threat to future generations than climate change.
"2014 was the planet's warmest year on record. Now, one year doesn't make a trend, but this does — 14 of the 15 warmest years on record have all fallen in the first 15 years of this century.
"I've heard some folks try to dodge the evidence by saying they're not scientists; that we don't have enough information to act. Well, I'm not a scientist, either. But you know what — I know a lot of really good scientists at NASA, and NOAA, and at our major universities. The best scientists in the world are all telling us that our activities are changing the climate, and if we do not act forcefully, we'll continue to see rising oceans, longer, hotter heat waves, dangerous droughts and floods, and massive disruptions that can trigger greater migration, conflict, and hunger around the globe. The Pentagon says that climate change poses immediate risks to our national security. We should act like it."
What struck me was that it's now totally normal for the President of the United States to speak firmly and at length about the clear and present danger of climate change.
Look at how far we've come! This is real progress — this is a cultural shift. This is a victory.
But this Monday, I marked Martin Luther King Day by reading the Letter from a Birmingham Jail with members of a neighborhood church. And I heard Dr. King admonishing me for my celebration.
Catholic environmental groups from around the world on Jan. 14 announced a new global network to battle climate change just as many Catholic conservatives are sharply criticizing Pope Francis' campaign to put environmental protection high on the church's agenda.
"We are certain that anthropogenic (human-made) climate change endangers God's creation and us all, particularly the poor, whose voices have already spoken of the impacts of an altered climate," the new Global Catholic Climate Movement says in its mission statement.
"Climate change is about our responsibility as God's children and people of faith to care for human life, especially future generations, by caring for all of God's wondrous creation," the statement continues.
The GCCM said it intends to push for international treaties to battle global warming but said it is approaching the issue from a moral and biblical perspective and hopes to "encourage the conversion of hardened hearts."
That could be a tall order in light of current arguments over climate change in U.S. politics and in the American church.
In November, when the Senate just barely failed to pass a bill approving TransCanada's controversial Keystone XL tar sands pipeline, Sen. Mitch McConnell (R-Ky.) interrupted the debate that followed it to tell everyone that we hadn't seen the last of Keystone XL. He vowed that a new bill authorizing the pipeline would be the first thing on President Obama's desk in the next session of Congress.
Sen. McConnell is making good on that promise – with another upcoming vote, he says he has the 60 votes he'll need to pass the pipeline, which the GOP has branded as a "jobs creation" bill with dubious claims about job numbers.
But White House Press Secretary Josh Earnest announced today that "If this bill passes this Congress the president, wouldn't sign it." This promise of a veto may have less to do with the environmental implications of the pipeline, the violation of a treaty with American Indians, or the years of steady protest from vocal opponents, and more to do with giving the State Department time to finish their review process. Regardless, it's another stalled start for the would-be Keystone XL pipeline.
The White House needs to hear from Christians who oppose the Keystone XL pipeline. Click here to send a tweet to President Obama!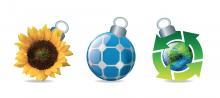 The ink is barely dry on the latest plan to deal with climate change. One can hardly claim that Lima was a resounding success, but it's not a complete failure either. With 2014 looking to be the hottest year on record, very fast action indeed is needed to keep a global mean temperature below 2 degrees celsius over pre-industrial levels. Given that people are suffering now from less than 1 percent celsius, it is already too late to avoid some consequences of climate change. However, there is still time to avoid the worst of the scenarios, and Lima at least commits all nations to act, even if the harder decisions are to be made in Paris in 2015. Meanwhile, the clock keeps ticking.
In Australia, things have looked pretty grim for those of us concerned about the future. While I've been encouraged as I have gone around speaking at churches and Christian organisations, and seen the enthusiasm for something to be done, our reaction in the public sphere has often been muted. There are sections of the church who could be showing much greater moral leadership on this issue. Climate change is an issue for all Australians — indeed for all of humanity, regardless of ethnicity, religion, or politics. The reality of a drying continent, a longer and more volatile fire weather season, and deadlier heatwaves does not discriminate.
Further, with the removal of the carbon tax, an attack on the Renewable Energy Target, and the continued pushing of coal at state and federal level, we seem to be going backwards, not forwards. It is heartening to see an about-face on the Green Climate Fund, but it simply isn't enough to play Good Samaritan when you are one of the robbers waylaying the innocent.
A Sojourners exclusive audio reading from Year of the Flood. 
Like sifted coal, the dust is settling after the recent election in the "War On Coal" zone in West Virginia and Kentucky. Ungloved fisted hands lifted high in victory, King Coal. Knocked out cold on the canvas, contenders misleadingly accused of having President Obama and his dreaded coal-killing EPA in their corner.
The campaign propaganda was drearily repetitive. The syllogistic script for Republicans, "My opponent is a Democrat. President Obama is a Democrat whose EPA is killing coal jobs. Therefore my opponent will kill your coal jobs." Democrat candidates protested vigorously, "As top priority, we will fight to bring the EPA to its knees, and bring coal jobs back!"
It's been decades since any semblance of a coal boom economy. Comparable coal tonnage is still coming out of Appalachian ground. Machines and explosives began replacing most of the miners in the 1950s. In recent years, Appalachian coal commerce has been facing competitive market realities of cheaper coal mined further west along with a natural gas surfeit. With thicker, accessible Appalachian coal veins long mined out, profitability can still be realized by shaving environmental and safety corners and restoring market demand. The Environmental Protection Agency stands in the way, or so mining communities are told.
I turn to the EPA website and read, "the mission of EPA is to protect human health and the environment." The first listed EPA purpose is that "all Americans are protected from significant risks to human health and the environment where they live, learn and work."
Sunday night, people of all faiths gathered across the world for interfaith prayer vigils for the U.N. Framework Convention on Climate Change (UNFCCC) in Lima. In 13 countries, participants in #LightForLima prayer gatherings joined together in solidarity for collective song and prayer in hope that the negotiators at the UNFCCC will make decisions that will preserve the state of the earth for future generations.
Organized by the international multi-faith organization OurVoices, groups in Sydney, Ottawa, New York, London, and Washington, D.C., and elsewhere joined together to light up solar lamps and candles to share hope for successful negotiations in Lima. Desmond Tutu provided groups with this powerful prayer which was read at vigils across the globe last night:
Holy God, earth and air and water are your creation, and the web of life is yours.
Have mercy on us in the face of climate chaos.
Help us to be keepers of your Earth:
to simplify our lives,
to reduce our use of energy,
to share the resources you have given us,
to raise our voices for justice
and to bear the cost of change.
We kindle this "light for Lima" as we pray for the climate change negotiations in Lima, Peru.
Then the angel showed me the river of the water of life, bright as crystal, flowing from the throne of God and the Lamb through the middle of the street of the city. On either side of the river is the tree of life with its twelve kinds of fruit, producing its fruit each month; and the leaves of the tree are for the healing of the nations.
-Revelation 22:1-2
Rivers and trees. The Bible begins and ends with rivers and trees: Genesis 1-2 and Revelation 21-22. Why is this striking fact not more well known among followers of Christ? What might this latter text teach us about hope in Advent 2014?
Within the past three months tremendous strides have been made toward protecting our earth. The People's Climate March drew hundreds of thousands of people to the streets of New York City to advocate for climate action. The Keystone XL pipeline failed to pass the U.S. Senate. The United States and China passed a joint agreement to limit their greenhouse gas emissions.
This week there is great hope that progress will continue. 
The Lima conference is seen as the last-stop in a series of slow moving international conversations leading up to the 2015 UNFCCC conference, which will happen next December in Paris. The ultimate goal of this climate-focused body of the United Nations, which has met for nearly two decades, is to have the nations of the world sign a landmark climate change agreement that drastically reduces greenhouse gas emissions country-by-country.
With Paris a year away, Lima is being called a hopeful stepping stone in this process.
Pages