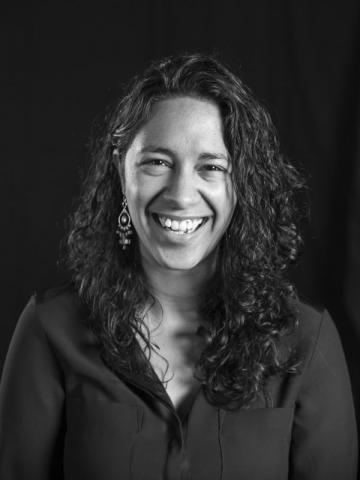 Lani Prunés was born and raised in Philadelphia and is an editorial assistant with Sojourners magazine. She enjoys the newly inspired art of writing her prayers before reading them, so devotions can be a physical embodiment. She loves the sound of the train and the alluring scents of tea and old books. The sound a new book makes as the spine cracks is incredibly edifying to her and anyone who calls themselves her friends.
Lani's first church experience involved wooden pews that creaked and groaned when her fellow Pentecostals rose to sway and sing in Spanish. Now, church is more like a four-part harmony or babies laughing during a sermon.
Lani graduated from Eastern Mennonite University with a degree in English literature and writing studies, while minoring in journalism and communications. She co-edited EMU's literary magazine, The Phoenix, and served as staff on the student paper for all four years in one capacity or another. When studying abroad in Guatemala and Colombia, Lani studied disputes over displacement and land titles, and the sadly familiar ache of urban violence, which pushed her to make a difference using the only weapon she could wield in good Mennonite consciousness: words.