Posts By This Author
Paris and the Challenge of Real Change
04-17-2015
Even as the clock ticks down to COP 21 in Paris this coming December, agreement has yet to be reached about exactly what the conference could or should accomplish. There is little consensus concerning outcomes that might actually bring about change. Not unlike other issues where binary thinking has predominated, we are presented with an either/or scenario: economic collapse and damaging human impact, or economic prosperity and destructive impact on climate.
What is different now, however, is that the economic axis has shifted. Crucial to the Paris discussions is the fact that Western-driven economic theory and practice, rooted in the competitive polarities of prosperity versus paucity, now dominate the globe, while Western economies themselves do not. And it is this largely binary economic way of framing the issues of the environment that militates against significant accomplishment in Paris. Not unlike Copenhagen in 2009, or Kyoto in 1997, governments are posturing so as not to give away economic advantage. National prosperity continues to trump the environment.
How Native Theology Reclaims Native Culture
02-17-2014
Today, Indigenous theologians are reclaiming the gospel that missionaries used to divide and conquer their communities.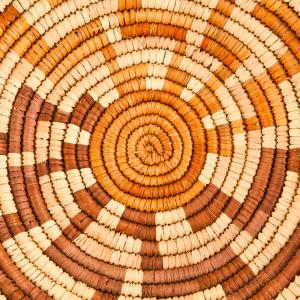 FOR GENERATIONS, Native North Americans and other Indigenous peoples have lived the false belief that a fulfilled relationship with their Creator through Jesus required rejecting their own culture and adopting another, European in origin. In consequence, conventional approaches to mission with Indigenous peoples in North America and around the world have produced relatively dismal outcomes.
The result has subjected Indigenous people to deep-rooted self-doubt at best, self-hatred at worst.
One of the more egregious examples of the "conventional" approach in Canada involved the church-run residential schools. Indigenous children were taken from their families, prevented from speaking their native languages, and subjected to various other forms of abuse.
Isabelle Knockwood, a survivor of church-run residential schools, observed, "I thought about how many of my former schoolmates, like Leona, Hilda, and Maimie, had died premature deaths. I wondered how many were still alive and how they were doing, how well they were coping, and if they were still carrying the burden of the past on their shoulders like I was."
Given the countless mission efforts over the past four centuries (which in practice were targeted not so much to spiritual transformation as to social and cultural annihilation), we might conclude that Indigenous people must possess a unique spiritual intransigence to the gospel.