Posts By This Author
Paris and the Challenge of Real Change
04-17-2015
Even as the clock ticks down to COP 21 in Paris this coming December, agreement has yet to be reached about exactly what the conference could or should accomplish. There is little consensus concerning outcomes that might actually bring about change. Not unlike other issues where binary thinking has predominated, we are presented with an either/or scenario: economic collapse and damaging human impact, or economic prosperity and destructive impact on climate.
What is different now, however, is that the economic axis has shifted. Crucial to the Paris discussions is the fact that Western-driven economic theory and practice, rooted in the competitive polarities of prosperity versus paucity, now dominate the globe, while Western economies themselves do not. And it is this largely binary economic way of framing the issues of the environment that militates against significant accomplishment in Paris. Not unlike Copenhagen in 2009, or Kyoto in 1997, governments are posturing so as not to give away economic advantage. National prosperity continues to trump the environment.
What Indigenous Theology Can Teach White Christians
02-17-2014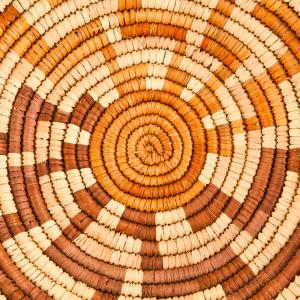 In missionary hands, the gospel was too often a bludgeon used to divide and conquer Native communities. Today, Indigenous theologians are finding redemptive power in that very same gospel.