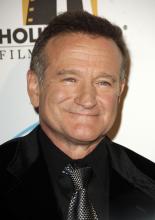 I log onto Facebook every day. It tells me that it's OK to talk about a bad date, to engage in family arguments for all to see, or even to display how envied one believes him/herself to be via self-portraits from a bathroom mirror.
Let's be honest. Social media has caused an eruption of platforms in which people across the globe feel comfortable laying it all out there. There is a certain acceptance of divulging personal information that my parents' generation wouldn't dare ever bring up in a private forum, much less a public one. This phenomenon raises the question: If it's OK to talk about almost anything these days, why are important topics still being held captive in the land of anonymity?
Abortion. Incest. Rape. Bankruptcy. Depression. Mental illness.
And then there's suicide.
So why write about it now? Because I fell into the trap of ignoring an important topic simply because it had never hit close to home. And then came the phone call.