henri nouwen
Sojourners founder and president Jim Wallis appeared Nov. 7 on the Drew Marshall Show, a spiritual talk show that broadcasts on radio stations all over Canada. In the interview, Rev. Wallis discussed a range of topics from baseball and his love of coaching his sons, to Sojourners' push for immigration reform, Pope Francis' recent visit, and his upcoming book America's Original Sin: Racism, White Privilege, and the Bridge to a New America.
Rev. Wallis also talked about his faith journey, from his experience at a revival as a child, to his leaving his home church to join the student movements in the 1960s and 1970s. He discussed the encounter with an elder in his church where an elder said that they had "nothing to do with racism. That's political. Our faith is private." 
This exchange, Wallis noted, is what led him to eventually leave his church, only to come back to his faith after reading in Matthew 25 about how followers of Christ should treat the "least of these," and what leads him to say that "Faith is always personal, but never private."
Henri Nouwen's unpublished works are set to be released by Convergent Books, according to Religion News Service columnist Jonathan Merritt.
The Dutch Catholic priest who wrote masterpieces like The Wounded Healer, The Return of the Prodigal Son, and Life of the Beloved, left behind enough material for multiple volumes to come over the next few years.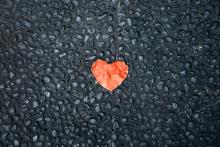 The Christian journey of Lent is upon us. Lent commemorates Jesus' journey into the wilderness. After his baptism, where Jesus heard the voice of God say to him, "This is my Son, the Beloved, with whom I am well pleased," Jesus was led by the Spirit into the wilderness. After 40 days of fasting, he was tempted by the devil.
In good mimetic fashion, Jesus had received his true identity from God at his baptism. As radically relational creatures, mimetic theory claims that we receive our identity in relationship with others. If you were to ask me to identify myself, I would respond by referring to my relationships — I am a husband, a father, a son, a friend. Even when we identify ourselves by what we "do for a living," relationships are implied. An accountant, for example, helps people allocate their financial resources. Our very identity as humans, and everything we do, is dependent upon our relationships with others.
I hope that mimetic theory's emphasis on human relationality seems obvious, but it actually runs against the modern grain. René Descartes gave the impetus for the modern world with his statement "I think, therefore I am." But that statement is false. You don't exist because you think for yourself. You exist because you are related to others.
Jesus received his identity as the Son of God from his relationship with his heavenly Father, but in the wilderness he was tempted to doubt that relationship. The story tells us that "The tempter came and said to him, 'If you are the Son of God, command these stones to become loaves of bread.'"
If. It's such a small word, but don't be fooled by its size. If is loaded with significance. The devil tempted Jesus three times. Each time the devil used the word "if." And each time the devil tried to seduce Jesus into doubting his identity as God's Son.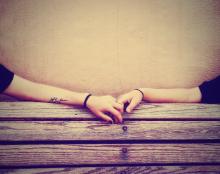 Henri Nouwen was a priest who taught at Harvard, Yale, and Notre Dame. He also was a talented and popular writer. Over time, he became dissatisfied in his role as a professor. He got an unexpected invitation to become chaplain for a community of people with intellectual disabilities in Toronto. He accepted and soon had misgivings.
Henri quickly realized that the people under his care couldn't care less about what he'd written or how much he'd learned. They weren't capable of reading and understanding his beautiful words.
Henri was going to have to change. He would have to start living those words in a deeper way. And that's hard. (I know full well that it's much easier to write about things in a flowing way than it is to let those words flow through me in how I live every day.)
He had an experience that drove home the point.
In his book Life of the Beloved, Henri tells of a woman named Janet who lived in the community and was having a difficult time. So she asked Henri for a blessing. He responded in a rote way, putting his thumb to her forehead to make a sign of the cross — something he'd done countless times in his role as a priest.
Janet would have none of it.
"No, that doesn't work," she protested. "I want a real blessing!"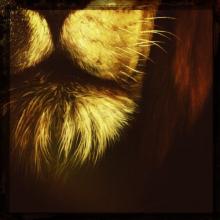 "I have found great beauty in religion and religion has shown me great beauty in myself and in the world," Tripp says, as he reflects on the 11 years since he's had a drink. "I'm still not sure I know what being beloved means. Somehow we forget that we are beloved....Today is the 11th anniversary of the day I was told who I was. It's a good day."
Last week I sat at a breakfast table with prominent New York City faith leaders. The topic of the morning was: "In this post-election moment, what issues are you passionate about?