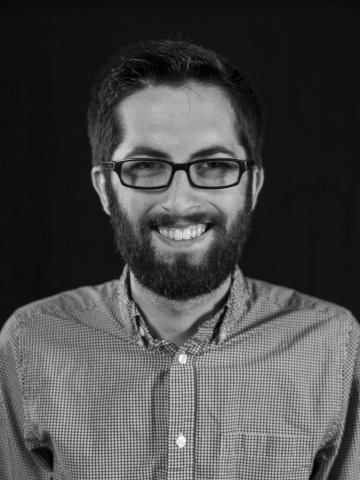 Patrick Walls is the Communications Assistant at Sojourners. Patrick considers himself both a Chicagoan and a Hoosier, having lived in the Windy City and grown up south of the Circle City, Indianapolis. He attended North Park University in Chicago where he earned a degree in Business and Economics with a concentration in Marketing and a minor in Music.
Prior to Sojourners, Patrick gained experience advocating on Capitol Hill for comprehensive immigration reform, policing reform, and renewal of the child nutrition programs, as well as working in the marketing and communications department at the Indianapolis Symphony Orchestra. While at North Park, he became involved with the University Ministries office, leading a multicultural worship team at campus worship services, organizing an advocacy trip to Washington, D.C., and participated in the Sankofa program learning about racism and civil rights history in the United States. Patrick is also an avid percussionist and bassist and has performed regularly in several orchestras, concert bands, and chamber ensembles throughout his career. He is passionate about issues of racism, poverty, discussing the place of music in our lives, and hopes to see less politicized division in the Church.
While not catching the latest news, Patrick enjoys memorizing useless facts, making obscure movie references, and long walks through the city. His favorite band is Gungor, his favorite TV show is The West Wing, and his favorite movie series is Star Wars (Thank you, J.J. Abrams).