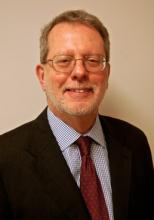 The two most critical requirements for democracy are freedom of the press and an educated citizenry.
The one informs the people and brings government and power into the open. The other enables people to comprehend information and to discuss opinions without resorting to panic and violence.
Power elites have declared war on both requirements.
These include "big money" oligarchs, such as the people who gather around the Koch brothers, politicians who cater to the wealthy in exchange for campaign contributions and government officials who have come to identify with the corporate and financial interests they regulate.
Through acquisitions of newspapers and television outlets and intimidation of reporters, these power elites seek to turn the press into propaganda vehicles and to distort information.