Kaila Nichols is an accelerated master's student in Northwestern University's Medill School of Journalism. She reports on politics for the Medill News Service. You can follow her on Twitter @kailanichols07.
Posts By This Author
Faith Leaders Pray for Democracy and Healing on Jan. 6 Anniversary
01-06-2023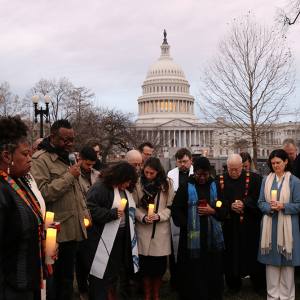 "Help us find the courage to reject the unholy and harmful ideologies of white supremacy and Christian nationalism, and to not be silent about the crisis of our democracy," Mary Novak prayed.