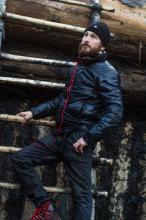 The Noah epic releasing in theaters this Friday promises to be controversial, with director Darren Aronofsky calling it "the least biblical biblical film ever made." As the story of Noah remains near and dear to people of many faith traditions, the film has already unleashed a flood of criticism.
But Aronofsky says every part of the story fits the biblical narrative. He said the story of Noah illustrates a long tension between wickedness and forgiveness. "All of it's a test," he said. "We were trying to dramatize the decision God must have made when he decided to destroy all of humanity."
In an interview, Aronofsky described where he got the idea for the film, how he plans to respond to critics, and why he focuses the film on themes of justice vs. mercy.