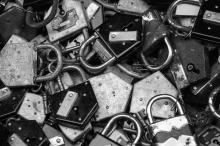 The fight for the preservation of black and brown lives, that took unexpectedly deep roots in Ferguson and has now spread across nations, was a fight many of our students quickly came to lead, and folks like me have followed.
But many of these young people are not Christian, and frankly, the perception that local congregations lackadaisically approached this movement before it became a national headline — and brought a healthy, condescending dose of respectability politics and patriarchy along with their eventual involvement — is not making most of the millennial set excited about the prospects of salvation.
But local faith leaders like Rev. Traci Blackmon and Rev. Starsky Wilson, and others raised in faith like my friend Rich McClure and me, have clung to the radical example of Christ that guides our collective and individual action.