Brittany Packnett is executive director of Teach for America in St. Louis and a member of the President's Taskforce on 21st Century Policing.
Posts By This Author
Keeping the Faith in Trump's America
, , , , , 04-25-2018
Six accounts of resistance and healing in the era of Trump.
"In the wake of this election, the role of faith communities is imperative," writes Jim Wallis in "Resistance and Healing." With this in mind, we asked a few Christian leaders how followers of Jesus can best practice resistance and healing in Trump's America. Though varied, the responses we received have a common theme: Christians must stand in solidarity with the vulnerable. Now and always. —The Editors
Resistance is Holy Work
by Brittany Packnett
RESISTANCE IS HOLY WORK. Resistance is what it means to tell the truth and defend people in public, even—and especially—when it is inconvenient, dangerous, and uncomfortable.
What truths must we tell? We must tell the truth that the entire world is not white, straight, Christian, cis-gendered, American-born, male, or able-bodied, and that those of us who aren't matter just as much as those of us who are. We must tell the truth that rhetoric and policies that encourage violence against those same people is not of God and not of the freedom we espouse. We must tell the truth that if all of us were truly created equal, then the cancer of xenophobia makes all of us sick—and that none of us are truly free until we are all free.
We did not lose an election as much as we validated and normalized a way of life that is beneath our humanity—and, therefore, which requires our resistance. The Christ I serve did not sit idly by in times like these—for in eras like this one, inaction is a sin. Inaction perpetuates this latest wave of hate just as much as if you painted a swastika yourself. Hate should never be welcome in our homes, at our tables, in our worship, or in our country.
It is holy to resist such things. Holy resistance means calling out that hate by name and casting it out of where you are—of where you want God to be. Casting it out means no longer making excuses that your grandfather just talks like that because he is elderly; it means withholding your tithes and membership from those places that will not be safe havens and sanctuaries for those persecuted under potential new rules of law; it means challenging the notion that we stitch together a false unity rather than acknowledge the explicit danger many of us are now placed in.
Holy resistance means praying for those who persecute—but protecting the persecuted. Christians must be people of moral conscience, those who conscientiously object to hatred, division, racism, and sexism as unashamedly as we claim Christ. The call to be in the world and not of it was for such a time as this—we must be the light that shines on injustice and calls out our humanity to replace the evil we see.
Resistance is holy work. That makes it our work.
Silence Is Violence
06-10-2015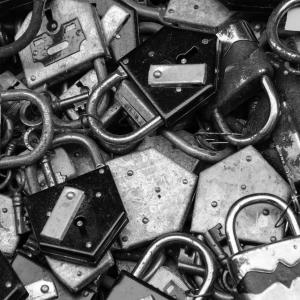 The fight for the preservation of black and brown lives, that took unexpectedly deep roots in Ferguson and has now spread across nations, was a fight many of our students quickly came to lead, and folks like me have followed.
But many of these young people are not Christian, and frankly, the perception that local congregations lackadaisically approached this movement before it became a national headline — and brought a healthy, condescending dose of respectability politics and patriarchy along with their eventual involvement — is not making most of the millennial set excited about the prospects of salvation.
But local faith leaders like Rev. Traci Blackmon and Rev. Starsky Wilson, and others raised in faith like my friend Rich McClure and me, have clung to the radical example of Christ that guides our collective and individual action.