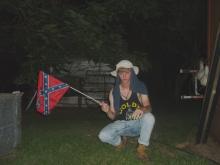 A federal grand jury in South Carolina indicted Dylann Roof today on 33 counts, including hate crime charges.
In a statement at the Department of Justice, Attorney General Loretta Lynch noted that Roof targeted not only black people, but black people inside a church. 
"To carry out these twin goals of fanning racial flames and exacting revenge, Roof further decided to seek out and murder African-Americans because of their race," said Lynch.