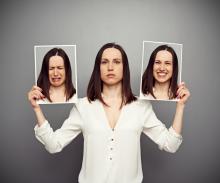 According to one of my favorite authors, Brennan Manning, "The single greatest cause of atheism in the world today is Christians, who acknowledge Jesus with their lips, then walk out the door and deny Him by their lifestyle. That is what an unbelieving world simply finds unbelievable." It is just a much more eloquent way of saying that the world thinks we're a bunch of hypocrites. 
To be quite honest, most of the time, the claim is warranted. I have a friend who wants nothing to do with Jesus because his father, a very religious man, was active in the local church but was abusive behind closed doors. Another friend continues to distance herself from anyone associated with the church because of their judgmental glares about her lifestyle choices. 

Whatever their reasoning, I understand. I, too, have personally encountered the hypocrisy they see in our communities of faith. And if I'm at all honest, the number of times I have been the hypocrite who has turned others away are too numerous to count.