Immigration and Women and Girls Campaign Manager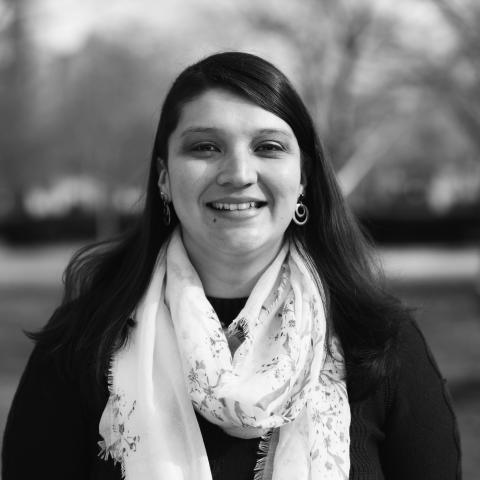 Paola Fuentes Gleghorn is the immigration and women and girls campaign coordinator at Sojourners. Paola is originally from Costa Rica but grew up in Nicaragua, where her family was missionaries working alongside local churches in the areas of pastoral training, youth leadership development, and addressing injustices in accessing medical care. She graduated from Calvin University with a degree in international development and a minor in business. Before coming to Sojourners, she worked in advocacy, church mobilization, and communications for the Christian Reformed Church's Office of Social Justice. Paola is passionate about equipping and encouraging people of faith to pursue God's heart for justice through advocacy and systemic change, and working alongside marginalized communities to remove the systemic barriers that keep individuals, communities, the church, and societies at large from flourishing and prevent us from being in just relationships with each other and creation.
In her free time, Paola enjoys riding her bike on park and mountain trails with her spouse Jeff, spoiling her cat Valentina, making and eating delicious food, and playing board games with friends.