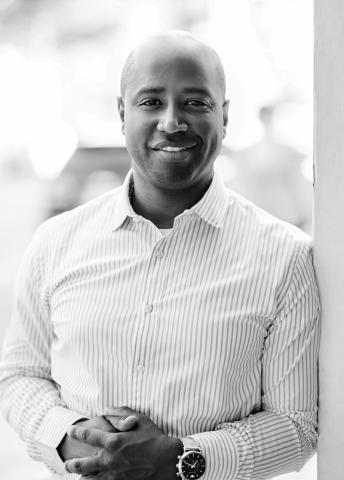 An itinerate elder in the African Methodist Episcopal Church, Rev. Terrance M. McKinley is a former racial justice mobilizing director at Sojourners and led our Matthew 25 work, which is dedicated to racialized policing, immigration, and religious freedom. Rev. McKinley has a demonstrated commitment to matters related to faith and justice. He currently serves on the ministerial staff at Reid Temple AME Church where he launched the Moral Agenda Summit hosted at the National Press Club in Washington, D.C., and he helped design and launch the congregation's Commission on Social Action.
Rev. McKinley served for 10 years as a member of the ministerial staff of The Greater Allen A.M.E. Cathedral of New York, where former congressman Rev. Dr. Floyd H. Flake serves as senior pastor and Rev. Dr. Elaine M. Flake serves as co-pastor.
He was ordained in the A.M.E. Church at age 23. He is an alum of Cornell University in Ithaca, New York, where he earned his bachelor's degree and holds honors. He is also an alum of Princeton Theological Seminary in Princeton, N.J., where he earned his Master of Divinity degree.
Essence Magazine recognized Rev. McKinley as a "Do Right Man" because of his work in the community beyond the walls of the church. The African American Pulpit Journal honored him alongside professors, pastors, and preachers from across the country as one of "The 20 to Watch Leaders Under 40."