Festus Iyorah is a Nigeria Freelance Journalist and photographer covering Global Health, Conflicts, Religion, Social Innovation, Gender Equality, Tech and Development. His works has been published on Aljazeera, Guardian (UK), Catholic Herald (UK), Mail and Guardian, Newsdeeply, National Catholic Reporter, Ozy, Stanford Social Innovation Review, and World Politics Review among others.
Posts By This Author
Christians Struggle with Persecution in Northern Nigeria
06-24-2019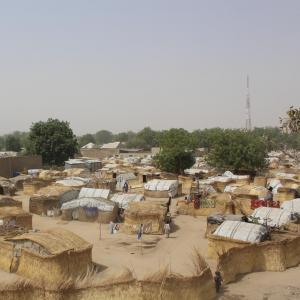 In northern Nigeria, the epicenter of insurgency and ethno-religious violence, Christians are the minority and have experienced widespread persecution from terrorists who share the extremist view of creating an Islamic state across northern Nigeria.