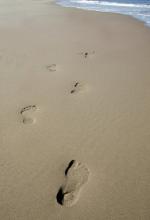 Lots of people claim to be "following Jesus" and then they do stuff like this. Sure, people who follow Jesus do these things all the time, but you can't say you are doing them because you are trying to follow Jesus' example.
(Clearly, this is not a complete list but it's a good place to start).
10) Exclude people because they practice another religion.
Jesus was constantly including people, and he did it with a radical disregard for their religion. We do not have a single recorded incident of Jesus asking for a person's religious affiliation before being willing to speak with them or break bread with them. We do have several records of Jesus seeking out those who happen to practice faith differently from him. There was even this one time when he used a hated Samaritan as an example of how we are supposed to take care of each other.