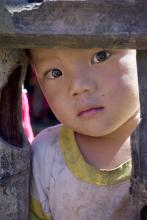 Let us remember all the poor babies and children who struggle to live and realize their God given potential in our own rich land and all around the world today. And commit to act to assure hope and justice for them all.
O God of the children of Somalia, Sudan, and Syria, of South Africa and South Carolina,
Of Afghanistan and Pakistan, and of India, Iraq, Iran, and Israel
Of the Congo and Chicago, of Darfur and Detroit
Of Myanmar and Mississippi and Louisiana and Yemen
Help us to love and respect and protect them all.