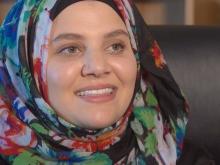 Fort Worth, Texas, native Amneh Jafari never expected to help spark an international movement.
But when the senior University of Texas Arlington psychology major saw a picture on the news showing Irving teen Ahmed Mohamed in handcuffs for bringing a homemade clock to MacArthur High School, it felt personal.
"It really saddened me," Jafari said.
"I have younger siblings, and I felt like I was looking at them."