Terrorism
"These terrorists are really blasphemers, I would say, theologically. They are blaspheming God."
Our first response to the horrible and frightening violence of Paris should be grief. False religion always makes the religious grieve, but when it engages in ghastly violence against other human beings who are made in God's image, it should break our hearts as it breaks God's.
These hateful terrorists, masquerading as religious believers, said on video they were the "avengers" of the prophet Mohamed. As such, they murdered cartoonists in the office of a magazine they identified with blasphemy. What these killers, and those like them, don't understand is that they are the real blasphemers now by forcing their false and murderous distortions of Islam on the world and on other children of God. Their religion is now violence itself, a blasphemous interpretation of Islam, which in its truest expression is a religion of peace. Rev. Wes Granberg-Michaelson, from the Reformed Church in America, has called Paris an "identity theft" of the Muslim faith. Several Muslim leaders have said that the damage terrorists like these do to the image of the Prophet Mohammed is much greater than any cartoonist could ever do.
While the tenet of freedom of speech has been invoked throughout the media coverage of the attacks, the religious implications here run much deeper. They are about how we in the faith community should respond when we are attacked by those who disdain us, disrespect us, distort us — as many believe the satirical French magazine, Charlie Hebdo regularly did — and even viciously attack us. The magazine has often crudely, provocatively, and even gleefully satirized all religions in very offensive ways, suggesting that the fundamentalisms in all our religious traditions completely define the meaning of faith. Charlie Hebdo is apparently driven by its own ideology of secular fundamentalism, which regularly strikes out at all people of faith.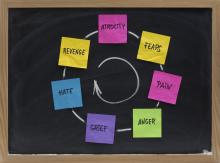 After my article on the terrorism in Paris last week, readers offered some thoughtful critiques of my position. Their comments zero in on the difficulty inherent in sorting out responsibility for violence without blaming victims or excusing perpetrators. My effort, however flawed, in analyzing this instance of violence had one goal in mind: to discredit our methods for justifying violence. What seems to have elicited the most concern is my use of the image of a dragon to discuss René Girard's concept of the sacred. I pointed out that the editors at Charles Hebdo unapologetically embraced radical secularism. They believed that sacred structures are not only as dead as a mythical dragon, but that they have no function in modern society. I begged to differ, not because I am a fan of the archaic sacred, as Girard calls it, but because I am extremely concerned that continuing to remain ignorant of the way it functions in modern society is the greatest global threat we face today. Here are four things you need to know about the relationship between the archaic sacred and violence and how that relationship threatens our world:
1. Categorical Confusion
The archaic sacred is also called the false sacred because it generates a world in which false differences appear to be true. We see this dynamic clearly in the actions of terrorists who believe in a false difference between legitimate targets for violence (Western secularists, for example) and victims of violence who must be avenged (their religious and national compatriots). We easily condemn them for justifying their own violence with self-righteous fervor. Trying to expose the difference humans have constructed as categorical lies is the driving force behind our work at the Raven Foundation.
Let me be clear: No human being is a legitimate target for violence, period. To say otherwise is indeed to blame the victim and excuse perpetrators. However, to defend victims of violence by glorifying their deaths or sanctifying the values that apparently got them murdered is to play into the hands of the archaic sacred. Why? Because by explaining why these victims did not deserve to die, we indirectly acknowledge the possibility that some victims might indeed deserve what they get. In other words, the victims of the Paris terrorism are not to be mourned because they were good, noble, or saintly people. It wouldn't matter if they were liars, cheats, and murderers – no one needs to earn the right to NOT be murdered. To hang on to the difference between those who deserve to die and those who don't is to hang on in confusion to a false difference that serves only one purpose – to sanctify violence and ensure its continued presence as a plague in our world.
The real war on terror is not a war on Western values or American values. It is evil perpetuating crimes of power and control, and its costs are measured in real in human lives. Those lives are largely black and brown, and the focus on the danger to America with its resulting protectionism and cultural-centrism is endangering lives long term.
Church, let us not join in the narrative of self-preservation. Let us not value those who look and think like our own community more than those who are culturally different. Let us not value the wealthy more than the impoverished. Let justice-speech ring from our pulpits, and let love for the culturally different be reflected in our prayers and our financial endeavors. For the world to hear that in Christ all lives matter, we the Body must speak loudly and demonstrate that #blacklivesmatter #brownlivesmatter.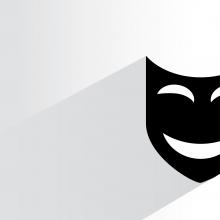 I love Jon Stewart. I mean, like "maybe jump the fence" love him. His presence on The Daily Show has spoken to and with my generation through some of our most formative years.
And yes, he tells fart jokes (which I also love). And yes, he editorializes, (which is nearly ubiquitous in "legitimate news" streams anyway). But he also often names what people are thinking, feeling, or what they can't even put into words.
And then he helps us laugh about it, and at ourselves.
On a recent episode of The Daily Show, however, he took a more sober tone when talking about the slaughter in the headquarters of the French satire magazine, Charlie Hebdo. One comment in particular that he made stuck with me, not because it was funny or witty. Rather, it pointed to something we all need to consider more seriously, I think.
What is the sacred? The sacred has been around since the beginning of human history and, according the great French thinker René Girard, it is the reason humanity has a history at all. Girard defines the sacred in a way that encompasses archaic sacrificial religions and diagnoses modern violence. He contends that the sacred is any belief that creates identity and cohesion within a group over and against outsiders. In others words, the sacred protects a community from its own violence by designating the proper enemies one can hate, ridicule, satirize and kill without remorse. Indeed, to do so is a sacred duty. By hating and killing others, we strengthen our love for members of our own group. If you recognize this as what we now call scapegoating, you are correct.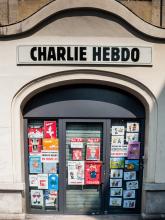 A horrific attack on a satirical magazine that mocked Islam left 12 people dead on Jan. 7 and put the Muslim community on edge.
The hunt is now on for the assailants, two or three masked men who witnesses and police say opened fire with automatic weapons inside the office of French weekly Charlie Hebdo.
"People are exploiting this one way or another," said Fateh Kimouche, 38, the founder of Al Kanz, a prominent French Muslim blog.
"The terrorists didn't distinguish what faith their victims were from. … I just found out that one of the cops killed, his name was Ahmed. Even Muslims aren't safe."
The three gunmen who attacked the magazine during an editorial meeting reportedly shouted "Allahu Akbar," and described themselves as al-Qaida in Yemen. They killed prominent cartoonists, staff members and two police officers in what French officials described as a carefully planned and executed attack.
The French weekly has drawn the ire of Muslims before. Its offices were firebombed in 2011, after a spoof issue skewering Muhammad, the Muslim prophet. A year later, the magazine published crude caricatures of Muhammad, shown naked and in sexual poses. Most Muslims object to any depictions of the prophet, even if reverent.
Reaction — and condemnation —  was swift.
Armed with AK-47s and a rocket-launcher, three masked attackers opened fire in the office of a French newspaper, killing two police officers and ten staff. After hijacking a car, the attackers are currently on the run. Parisian authorities are evacuating local schools and guarding other newspaper offices as they scour the city.
According to the Guardian, French President François Hollande has described the shooting as "a terrorist attack, without a doubt" and raised the terror alert in Paris to its highest level. This would not be the first time the magazine was subjected to terrorist attack. In an analysis of Charlie Hebdo's commitment to satire, the Guardian reports: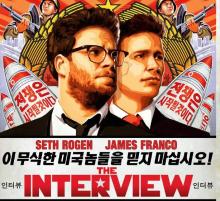 Unfortunately, we will not be able to watch Kim Jong-un's assassination on the big screen this Christmas. We will not be able to cheer as the brutal dictator's helicopter explodes in the air " while Katy Perry's 'Firework' plays on the soundtrack." We will not be able to fulfill this Christmas Day fantasy by watching The Interview because the terrorists have won.
The FBI now claims that Kim Jong-un's government is behind the act of terrorism. In retaliation for the movie, a state-sponsored North Korean cyber-terrorist group called "The Guardians of Peace" hacked into Sony Pictures and leaked sensitive information, including internal emails, future Sony films, and sensitive employee records. "The Guardians of Peace" also threatened movie goers with a "9/11 style attack" on every cinema that shows the movie.
After the threats were made and many theaters decided to pull the film, Sony Pictures canceled the release of The Interview. Sony said in a statement:
Sony Pictures has been the victim of an unprecedented criminal assault against our employees, our customers, and our business. Those who attacked us stole our intellectual property, private emails, and sensitive and proprietary material, and sought to destroy our spirit and morale – all apparently to thwart the release of a movie they did not like. We are deeply saddened at this brazen effort to suppress the distribution of a movie, and in the process do damage to our company, our employees, and the American public. We stand by our filmmakers and their right to free expression and are extremely disappointed by this outcome.
Washington and Hollywood are also in an uproar:
"Wow. Everyone caved. The hackers won. An utter and complete victory for them,"tweeted Rob Lowe. Jimmy Kimmel claimed that pulling the movie was, "an un-American act of cowardice that validates terrorist actions and sets a terrifying precedent." Steve Carell said it was a, "Sad day for creative expression." Sen. John McCain stated "yielding to aggressive cyber-terrorism by North Korea … sets a troubling precedent that will only empower and embolden bad actors to use cyber as an offensive weapon even more aggressively in the future."
And White House officials are exploring retaliation, saying security leaders "would be mindful of the fact that we need a proportional response."
The terrorists may have won the battle, but the United States will win the war!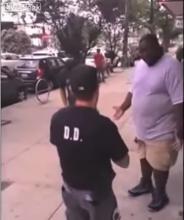 Just over one week after a grand jury elected not to indict Darren Wilson for the killing of Michael Brown, a Staten Island grand jury has cleared an NYPD police officer of any criminal charge in the death of Eric Garner.
The officer, Daniel Pantaleo, a white male, choked Mr. Garner to death as other police officers stomped on his head. Mr. Garner, 43, suffered from asthma and was suspected of illegally selling cigarettes.Along with other evidence, the grand jury viewed a video recorded by bystanders, which fully captured the violent arrest.
Pages