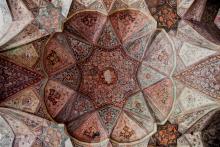 The great Old Testament scholar Walter Brueggemann once observed that when you look at the Hebrew prophets, you find almost all of them were poets. Not just preachers, but poets … poets who wrote with a prophetic imagination.
Poets don't just say more words.
They imagine the world differently.
They imagine possibilities beyond others' imagination.
They create a new way of seeing things.
They call a new creation into being.