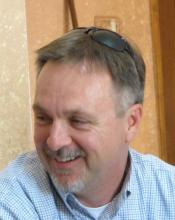 Secretary of State John Kerry brought his argument for a two-state Israeli-Palestinian peace to the annual AIPAC conference this week, and whatever else we might know, we know this: Many evangelical Christians didn't like it.
Or at least that's what we're told by some Christian leaders and their political allies. Supporting Israel's government by opposing compromise with the Palestinians is a permanent plank in American evangelical political thought. "God told Abraham that he would bless those who bless him and the nation of Israel," the thinking goes, "and curse those that curse Israel."
But could it be that the truth is more complicated?
What if the loudest evangelical voices don't represent the complexity of our community? I raise these questions as an evangelical who is fully committed to supporting the struggle for security, dignity, and freedom for Israelis and Palestinians. And I'm not alone.