Naomi Shihab Nye, born to a Palestinian father and American mother, is a poet, novelist, and anthologist of more than 30 volumes. Her newest book is The Turtle of Oman.
Posts By This Author
Everything Changes the World
10-10-2014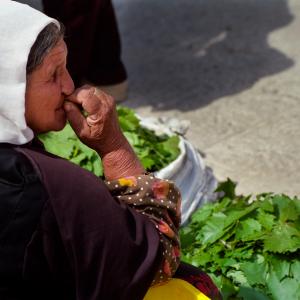 Boys on a beach,
women with cookpots,
men bombing tender patches of mint.
There is no righteous position.
Only a place where brown feet
touch the earth.
Maybe you call it yours.
Maybe someone else runs it.
What do you prefer?