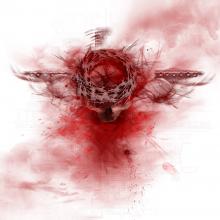 Does the Bible describe a God of love or a God of genocide? How are we to reconcile that the apparent answer to this question is that it describes both? As people of faith, we need to face the sobering fact that some parts of our Bible command us to love our enemies, while other parts command mercilessly slaughtering them. If the Bible is God's Word, how can it present such starkly contrasting visions of who God is, and what faithfulness to God entails?
The typical response among conservative Christians is to seek to justify violence as good in an attempt to defend the Bible. This tendency to defend violence becomes especially relevant in the wake of the Senate report on the CIA's use of torture. While the report was met with shock and outrage in some quarters, it was also defended by a good number of conservative Evangelical Christians. In fact, a 2009 Pew Research poll found that 6-in-10 white Evangelicals support the government's use of torture.
Politicians defend torture in the name of "justice" and "defense," while conservative Christians speak in the more religious language of "God's will," citing biblical texts for support. In the end, however, the same point is being made. Whether it is described in the vocabulary of religion or more "secular" terms, violence — and in the case of torture, shockingly inhumane violence — is described as a necessary means for bringing about the good. This logic is at the heart of all religious violence, and it is a view that is alive and well today.
On the other hand, the typical liberal Christian response to the violence in the Bible is to act as if it were not there. One speaks of Christianity as a "religion of love," and points to the many parts of the Bible that speak of caring for the poor and the stranger.