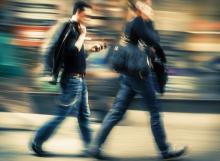 To a Dying Church,
Guess what? It's not that bad.
You just have to get it together a bit.
Seriously, like yesterday. I mean, we have time. But, seriously, we're all waiting for you to get it together.
You have the means. You have the ability. You have the know-how.
Actually, you don't have to do that much. You just have to realize that Jesus has done it all and there is a current of immense possibility right under your feet.
Tap into it. Remember it. Root down.
This happens every so often. We are cyclical people. Every once in a while we forget.
But this time you've really done a doozy on your own health by chasing after insane supplements and growth hormones. And you've also picked some really lame fights. In the race to grow you've forgotten your way a bit and now you're bloated and punch-drunk in the streets swinging at anyone that'll ask a sensible question.
Stop it. You're better than this.