Immigration
'The Stranger' Celebrates More Than 3,000 Screenings in First Year
The Fifth Circuit will likely hold a hearing to decide whether to lift the preliminary injunction on the full appeal and allow implementation of the new DAPA/DACA programs to proceed. At the same time, the DOJ could ask the U.S. Supreme Court to impose an emergency stay against the injunction.
Despite the slow movement of the targeted lawsuit through the court system, support for immigrant families and the deferred action programs continues. More than 100 legal scholars have come forward declaring President Obama acted within his authority. Separate amicus briefs and public statements of support have been made by governors, attorneys general, law enforcement officers, dozens of large city mayors and public officials, and others in the case supporting the expanded DACA and DAPA programs.
Last week, America's DREAMers were once again at the center of Congressional debate. On Wednesday evening, the Rules Committee approved 135 amendments to the National Defense Authorization Act. One of these amendments, offered by Rep. Mo Brooks (R-Ala.), struck language that encouraged DACA-mented DREAMers to enlist in the U.S. armed forces.
The Brooks Amendment, which passed in the House on Thursday, is another example of Republican members going to extremes to deny any opportunities for those who most recently migrated to America.
The boy is terrified. He has come thousands of miles running from terrible danger. He has encountered horrors on the way, riding on top of "La Bestia," the train that carries migrants from Central America through Mexico. He stands in an immigration courtroom and hears the irritated judge threaten him with deportation because he has not been able to find a lawyer. He is staying with distant relatives as he goes through the court process, and they are barely able to feed the extra mouth, let alone pay for a lawyer for him. He is facing the very real possibility of being sent back into territories controlled by the Mara Salvatrucha, the organized crime syndicate that murdered his cousin and has threatened to kill him and his family if he doesn't join up. He knows that they are likely to make an example of him. He feels terribly alone. Even though the translator speaks his language, he feels like no one in this strange land understands the cry of his heart.
Earlier this year, I toured the U.S. government's family immigration detention center in Dilley, Texas with a delegation of Roman Catholic and Lutheran faith leaders. It was a difficult and deeply moving day. Family immigration detention centers incarcerate immigrant mothers and children, many of whom fled Central America for their lives. More than 90 percent of these families suffered sexual, domestic, or physical violence, had their lives threatened by gangs, or experienced similar traumas. These are not threats or abuses to be taken lightly. When migrants who suffer these threats are deported, they are often targeted and killed upon return to their home country.
Nevertheless, the United States welcomes these families seeking safety with incarceration. They are frequently jailed for months, with little knowledge of their term length or if they will be deported. In detention, as basic possessions as their shoelaces are taken away. Children often lose weight. Mothers and children are isolated for punishment; infants are baptized in an ad-hoc fashion. Currently, more than 1,000 mothers and children are detained in detention centers. The government is planning to expand this number to 3,700.
Historically, the United States has said as long as you were born here, you are from here — a principle called birthright citizenship. It doesn't matter who your parents are or what your family history is — as long as you were born on U.S. soil you are a citizen. This was codified in the 14th Amendment, which sought to finally grant citizenship status to African Americans living in the United States rather than leaving them in legal limbo.
A hearing on the House Judiciary Committee's Subcommittee on Immigration and Border Security last Wednesday explored ways to change this tradition of birthright citizenship pointing to ostensible problems with pregnant women travelling to the U.S. specifically for the purpose of giving birth as well as what the committee sees as substantial public support for moving away from it.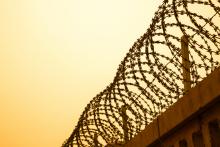 Borders have been crossed, eyes have been opened, and deeper relationships have been formed. All has been made possible — in the most surprising ways — by the active presence of the Spirit. The crossing of relational borders and the forging of new relationships continues to be enabled by the movement of the Spirit. 
The only task of the people is to be open enough to perceive and respond to its prompting.
The papal address to the Republican-controlled Congress is likely to be one of the most closely watched talks during the pope's weeklong visit to Washington, New York, and Philadelphia this fall, especially since the presidential campaign season will be growing more intense.
Francis isn't shy about tackling controversial topics or upending conventional orthodoxies about Catholics and politics — a prospect that makes U.S. conservatives especially nervous, given Francis' insistence on raising concerns about issues such as economic justice, climate change, and immigration.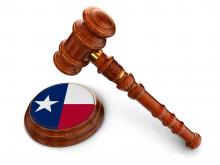 Hundreds of immigrants and advocates from across the country gathered in New Orleans last week in support of President Obama's executive action programs on immigration. On April 17, the 5th Circuit Court heard oral arguments on the injunction filed in Texas v. the United States, which seeks to halt implementation of the executive action across the United States.
In February, federal district court Judge Andrew Hanen issued an injunction which temporarily delayed the extended 2012 Deferred Action for Child Arrivals (DACA) and Deferred Action for Parental Accountability (DAPA) programs — programs that could protect as many as 5 million undocumented individuals.
A ruling is expected to be released within a few weeks but could come as early as this week.
The Department of Justice and many immigrants' rights advocacy groups, including many in the faith community, have been diligently working to protect DAPA and DACA and demonstrate the negative impacts — including economic costs — that Judge Hanen's ruling has created for communities across the country.  
Fortunately, the procedure to lift the injunction has been fast-tracked by the 5th Circuit Court, meaning that the judicial process has been sped up given the urgency of the overall case. Carl Tobias, a law professor at the University of Richmond, believes that the decision to accept the fast-track of the injunction is positive for the federal government because "it shows how the 5th Circuit seems to recognize that it is a very important case."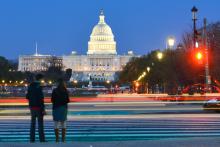 Over the past two weeks, Congress has considered multiple pieces of anti-immigrant legislation. Much of this legislation, introduced by Republicans, continues to promote rhetoric that criminalizes hard-working individuals living within the United States without documentation, endangers children who were born in America, and seeks to further punish children who are in search of refuge as they escape many forms of terror in Central America.
Although the legislative status varies for each piece, it is imperative for the public to be aware of the immigration reform policies being considered and how they impact our communities.
Brief overviews of three important anti-immigrant legislative pieces are summarized at the jump.
Pages