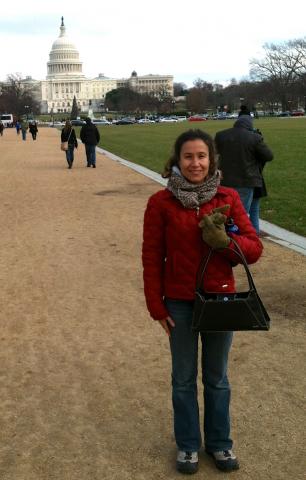 Posts By This Author
Drafting Women Into the Military Is Not Progress
06-24-2020
The National Commission on Military, National, and Public Service is disguising an argument for militarism as one for equality.
IN MARCH, THE National Commission on Military, National, and Public Service sent recommendations to Congress for changes to the Selective Service System, the military draft. For people of conscience, the issues at the heart of our concern were the expansion of Selective Service and the draft and protection of the rights of conscientious objectors (COs). Conscientious objectors are defined by the Defense Department as those with "a firm, fixed, and sincere objection to participation in war in any form or the bearing of arms, by reason of religious training and/or belief." Some consider draft registration to be participation in war and a violation of their conscience.
During the commission's two years of public hearings and debate, religious communities and peace organizations advocated for the commission to recommend that the Selective Service System be put into deep standby, as it was between 1975 and 1980. Short of that, we advocated for a process for COs to make their objection to war known at the time of registration with a "CO check-off box." The commission ultimately rejected that option, stating that though it "would probably require minimal expense," it would cause "confusion, during a draft, for those who indicated their intent to file for conscientious objector status."
'It's Just Registration, It's Not the Draft'
05-02-2016
Will women be required to register for war? It's a matter of Christian conscience.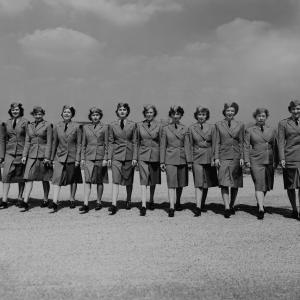 WITH THE RECENT decision to open combat positions in the U.S. armed forces to women, Selective Service registration is back in the news, in the courts, and in Congress. While much of the debate has focused on issues of gender—will young women be required to register?—the problems with draft registration are extensive and worthy of more thorough consideration.
For many people of faith and people of conscience, questions around Selective Service registration are not new, and, ethically speaking, nothing is different now that women may be part of the equation. For many, the questions around Selective Service registration have long been ones of preparation for war, militarization of our communities, and coercion of individual conscience.
The Selective Service act of 1917 launched the modern American version of the government raising an army in a time of war. In 1975, following the Vietnam War, draft registration was suspended, but it was reinstated under President Carter in 1980 and continues today. There is no option to register as a conscientious objector, no matter one's religious beliefs.
Over the last 35 years, millions of young men have violated the law by failing to register. Only 20 of them have been prosecuted for the felony offense—19 of those were resisting for reasons of faith or conscience.
The last indictment for failure to register was filed in 1986. The government thought it would prosecute a handful of resisters to set an example and encourage compliance. The strategy backfired. When these conscientious objectors were interviewed on the evening news, claiming allegiance to a higher moral law, noncompliance with registration actually increased, much to the government's dismay. It had underestimated the power of conscience. It failed to take into account a universal truth: When we follow the counsel of our conscience, we tend to make better decisions.