Sandy Ovalle is Immigration Campaign Coordinator for Sojourners.
Posts By This Author
Fear Is Not a Faithful Response to Those Seeking Asylum
10-31-2018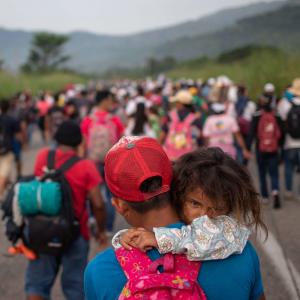 Requesting asylum by presenting at a point of entry is the legal way to seek protection; it's not an assault on this country. To "other" brown-bodied people is destructive, especially if they're in vulnerable situations, because it creates categories that automatically view some as superior. This has been the basis for many of the world's greatest tragedies. Fear is the basis of all of these accusations.