Immigration Campaign Coordinator
Sandy Ovalle is a native of Mexico City. Currently, she serves as the Immigration Campaigns Coordinator for Sojourners in Washington, D.C. She has worked in immigration advocacy and church mobilization with Matthew 25/Mateo 25 and World Relief in Southern California and has been involved in campus ministry among Latinx college students in Texas and California. She holds a MA in Theology from Fuller Theological Seminary. Long Beach, Calif., holds a special place in her heart; it's where she learned to ride a bike and enjoyed taking walks on the beach, watching the sunsets, and connecting with her neighbors. Sandy loves interacting with food and writing poetry.
Posts By This Author
A Pilgrim's Journey
, 12-12-2018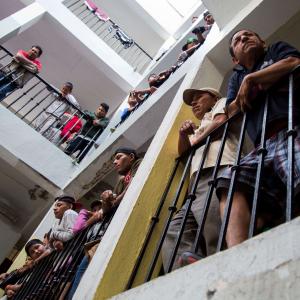 Migrant people hold the now and the not yet in tension. In the midst of waiting to make it up north and taking their turn for a credible fear interview at the border, life continues. People find ways to feel alive, to keep hope alive. At La Casa del Peregrino, holding on to hope looked like doing karaoke, coloring banners, and making beaded bracelets. They were not devoid of life.
Fear Is Not a Faithful Response to Those Seeking Asylum
10-31-2018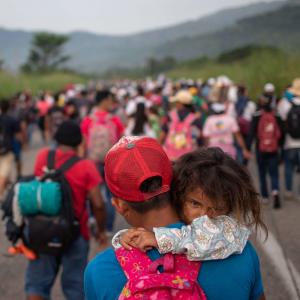 Requesting asylum by presenting at a point of entry is the legal way to seek protection; it's not an assault on this country. To "other" brown-bodied people is destructive, especially if they're in vulnerable situations, because it creates categories that automatically view some as superior. This has been the basis for many of the world's greatest tragedies. Fear is the basis of all of these accusations.